An audit is when an auditor examines or inspects several books of accounts.
Following that, a physical inspection of inventory is performed to ensure that all departments are using a defined method for documenting transactions.
It is carried out to determine the accuracy of the organization's financial accounts.
An audit can be conducted both internally by workers or department heads and externally by a firm or an independent auditor.
An audit by an impartial auditor ensures that all books of accounts are kept in a fair way and that no misrepresentation or fraud is being perpetrated.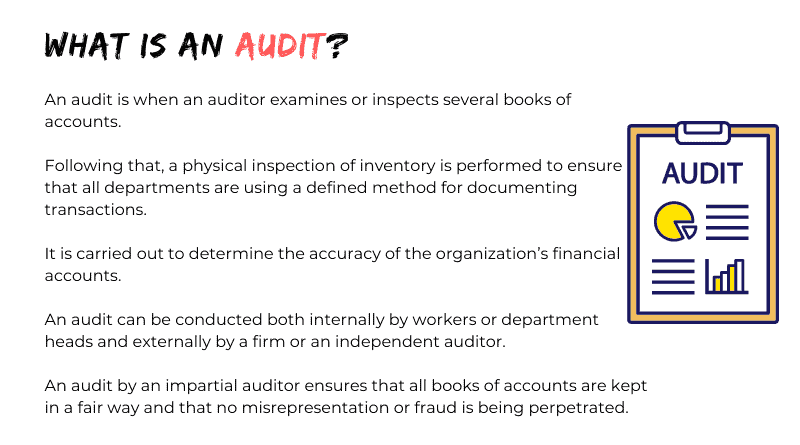 Post Disclaimer
Information provided on this website is for Educational & Informational purposes only and is not considered to be advice or recommendation of any kind whatsoever. Anyone who wishes to apply the concept & ideas contained in this shall take full responsibility. Readers should always do their own diligence on any information perceived from this site to form their own opinion and best judgments. Any action you take upon the information you find on this website (letsthinkwise.com), is strictly at your own risk.