Bonds are essentially loan proof.
Instead of going to a bank, the bond issuer earns funds by selling bonds to customers.
The issuer pays interest at regular intervals (usually annually or semiannually) and repays the principal on the maturity date, bringing the loan to an end.
Corporates, municipalities, and governments typically sell bonds to collect funds.
A bond includes all of the information about a loan, including the borrower, issuer, sum, interest rate, maturity date, and a few other data.
Various kinds of debt funds invest in various types of bond documents.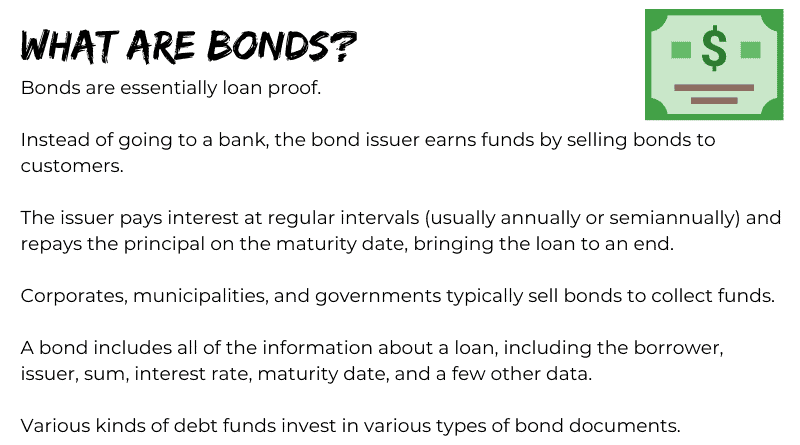 Post Disclaimer
Information provided on this website is for Educational & Informational purposes only and is not considered to be advice or recommendation of any kind whatsoever. Anyone who wishes to apply the concept & ideas contained in this shall take full responsibility. Readers should always do their own diligence on any information perceived from this site to form their own opinion and best judgments. Any action you take upon the information you find on this website (letsthinkwise.com), is strictly at your own risk.