Disclaimer & Affiliate disclosure: The information provided on this post is for general informational purposes only and should not be considered financial or legal advice. Always consult with a financial advisor or attorney before making any financial decisions. Some of the links in this post are affiliate links, meaning, at no additional cost to you, we will earn a commission if you click through and make a purchase.
---
A consolidated account statement (CAS) is a monthly statement that lists all of an investor's financial transactions through various mutual funds.
It also tracks the opening and closing balances of the various PAN-linked portfolios.
Non-financial transactions, such as changes to bank account information, address, nominees, and so on, are not tracked in a CAS.
Either CDSL, NSDL, or both submit CAS. This is a list of government-approved share depositories.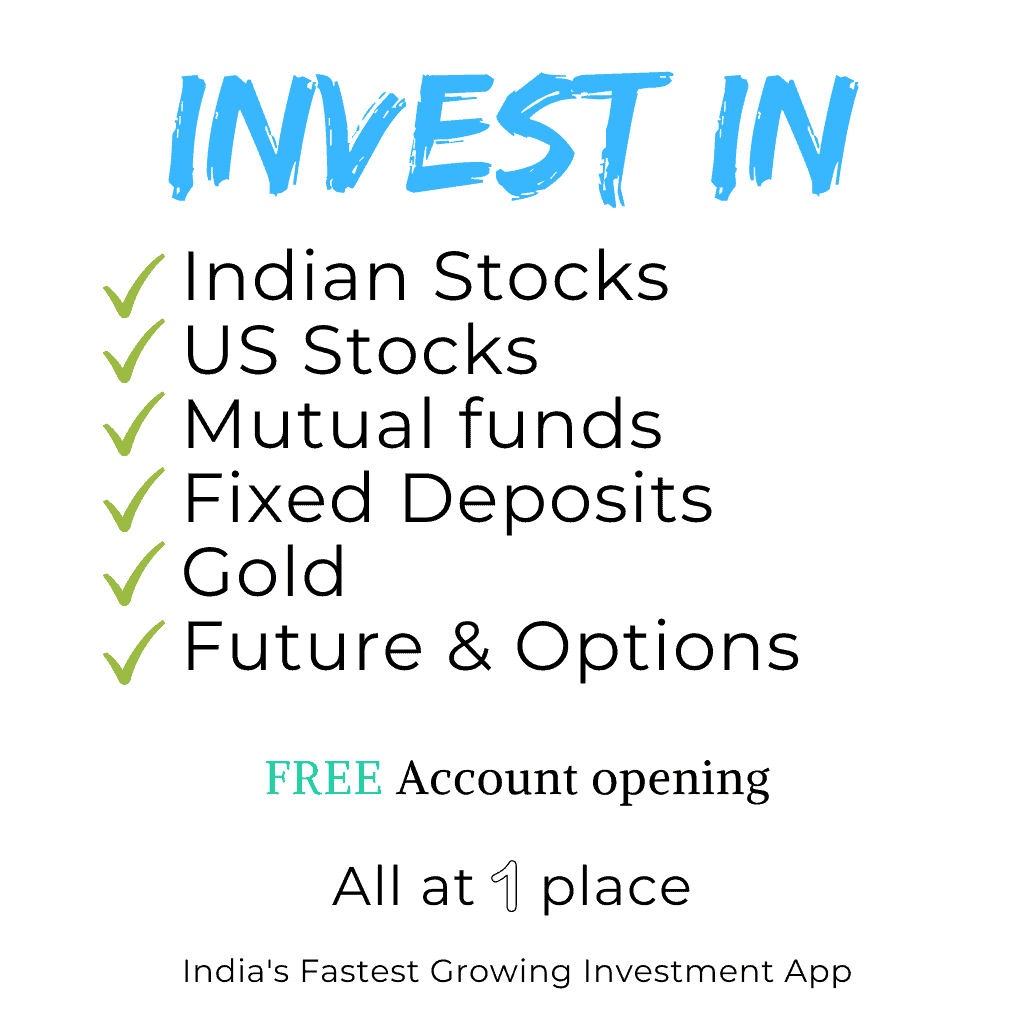 How to get a Consolidated Account Statement (CAS)
Go to www.camsonline.com
Select 'Services for Investors' and click on 'CAS – CAMS+KFintech+FTAMIL'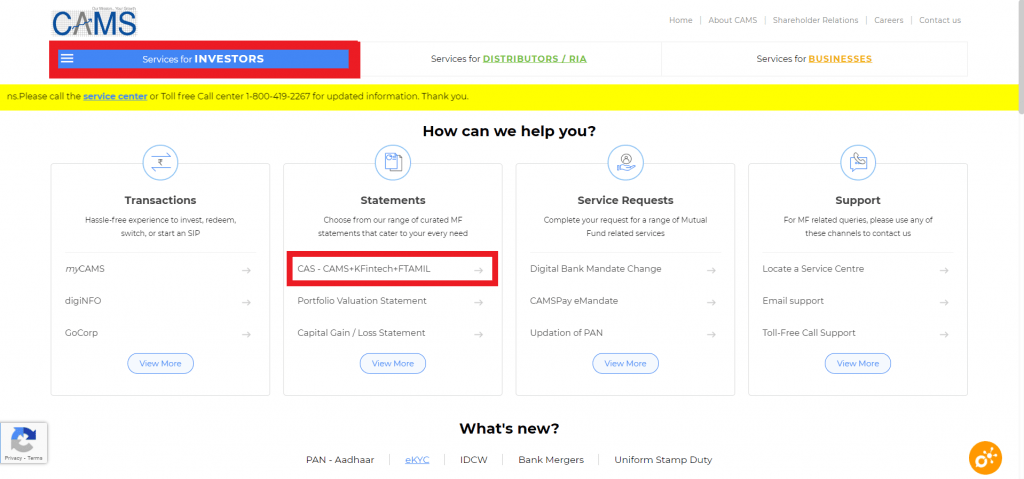 3. Fill in the required details- Provide registered email id and password. Click submit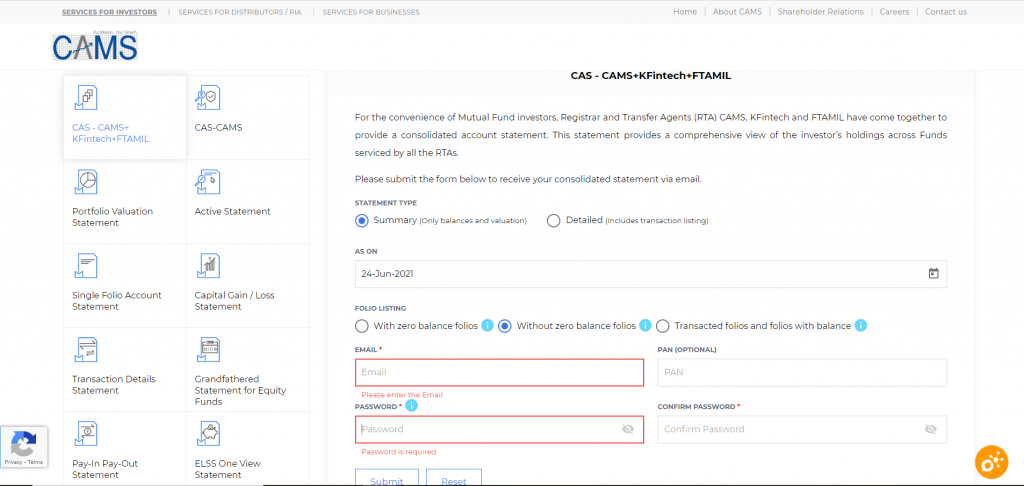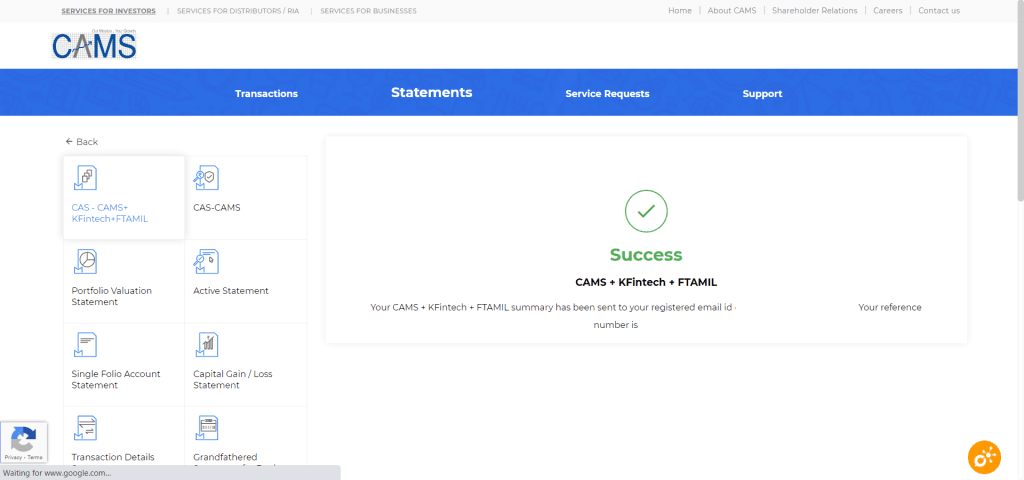 Within an hour after pressing Submit, you will get a statement from CAMS to your registered email address. Use the password you supplied to open and read your statement.
Note:
1. The password is not necessary the same as the password for your email account; it is only used to open the encrypted Consolidated Account Statement that CAMS will email you.
2. Check your email for the statement. If not found, Check your spam folder