CSR allows corporations to participate in social issues that affect the wider society in which they operate.
This can take many forms, including grants, charitable work, environmental work, volunteering, and so on.
Companies with a turnover of more than a certain amount are expected to invest 2% of their earnings on CSR operations in India.
Many businesses go above the 2% mark.
Many businesses are consciously assisting society in the context of the Pandemic. These practises can fall under the category of corporate social responsibility (CSR).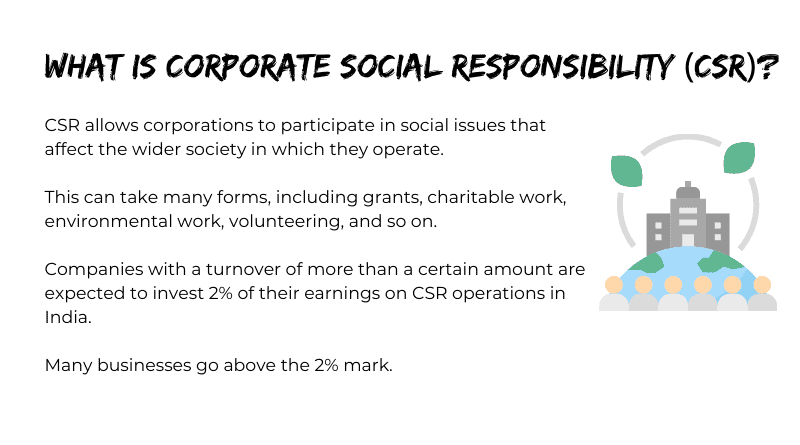 Post Disclaimer
Information provided on this website is for Educational & Informational purposes only and is not considered to be advice or recommendation of any kind whatsoever. Anyone who wishes to apply the concept & ideas contained in this shall take full responsibility. Readers should always do their own diligence on any information perceived from this site to form their own opinion and best judgments. Any action you take upon the information you find on this website (letsthinkwise.com), is strictly at your own risk.