ESG is a set of criteria for determining whether an organisation is environmentally and socially oriented, as well as having principles of good governance within the company.
Many people assume that ESG investments have a better chance of surviving in the long run because of their responsible practices.
There is no clear cut example of what is ESG compliant and what isn't.
Different organisations have their own set of laws.
Many new mutual funds in India are beginning to provide ESG funds, which are mutual funds that invest in stocks of companies that they believe are ESG compliant.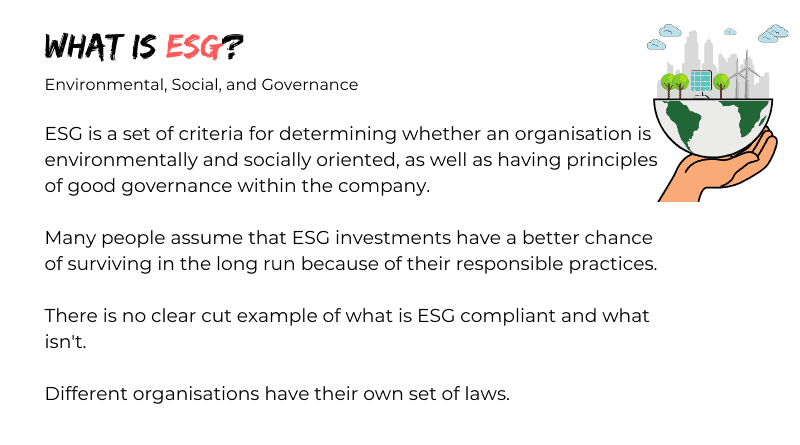 Post Disclaimer
Information provided on this website is for Educational & Informational purposes only and is not considered to be advice or recommendation of any kind whatsoever. Anyone who wishes to apply the concept & ideas contained in this shall take full responsibility. Readers should always do their own diligence on any information perceived from this site to form their own opinion and best judgments. Any action you take upon the information you find on this website (letsthinkwise.com), is strictly at your own risk.