Exchange-Traded Funds
An exchange-traded fund (ETF) is a form of securities that monitors an index, sector, commodity, or other asset and may be bought and sold on a stock market in the same way that a normal stock may.
An ETF may be set up to track anything from a single commodity's price to a big and varied group of assets.
The expenses of the underlying assets in the pool of resources determine how much an ETF's share price changes. When the value of one or more assets rises, so does the value of the ETF's shares, and vice versa.
An exchange-traded fund (ETF) is a collection of assets that trade like stocks on a stock market.
Types of ETFs in India are: 1) Equity 2) Gold 3) Debt and 4) Currency.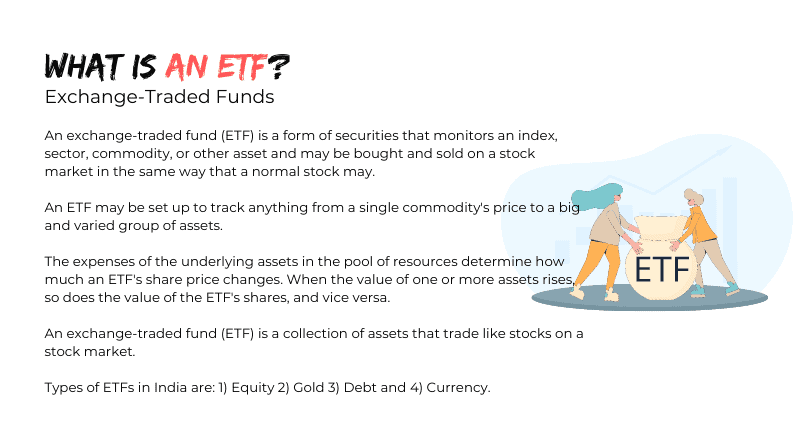 Post Disclaimer
Information provided on this website is for Educational & Informational purposes only and is not considered to be advice or recommendation of any kind whatsoever. Anyone who wishes to apply the concept & ideas contained in this shall take full responsibility. Readers should always do their own diligence on any information perceived from this site to form their own opinion and best judgments. Any action you take upon the information you find on this website (letsthinkwise.com), is strictly at your own risk.