What is Foreign Direct Investment (FDI)?
Foreign direct investment (FDI) refers to investments made by foreign firms to establish businesses within a nation.
The managing ownership of such a business remains with the international company, which is a core component of this.
In India, the government makes FDI in various industries to differing degrees.
Example: E-commerce, automobiles, manufacturing, and other industries are all open to 100 percent FDI whereas 74% in defence sector companies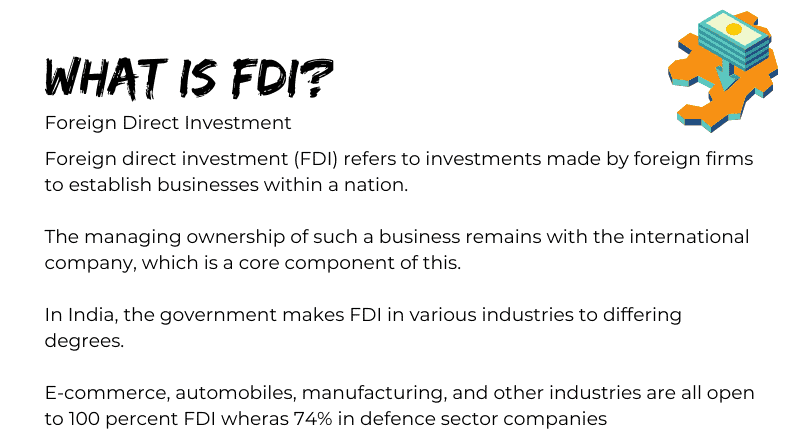 Post Disclaimer
Information provided on this website is for Educational & Informational purposes only and is not considered to be advice or recommendation of any kind whatsoever. Anyone who wishes to apply the concept & ideas contained in this shall take full responsibility. Readers should always do their own diligence on any information perceived from this site to form their own opinion and best judgments. Any action you take upon the information you find on this website (letsthinkwise.com), is strictly at your own risk.