What are Futures and options (F&O)?
Futures and options (F&O) are two types of derivatives.
What are Derivatives?
Financial derivatives are contracts whose value is based on the value of an underlying asset or group of assets.
Stocks, bonds, currencies, commodities, and market indexes are all common assets.
In the derivative market, one speculates on the future price of assets in order to profit.
Futures and options are two common derivatives. Both of them have contracts that can last up to three months.
One can opt-out of a contract at any point before it expires, or they can stay in it until it expires.
F&Os are equity options that are offered on the stock exchange. They are contracts that allow a buyer to purchase and a seller to sell a stock at a previously agreed-upon price at a future date and time.
F&O is used by investors to make different strategic bets.
F&O investing can be profitable for those who understand it, but it can also be financially dangerous for those who do not.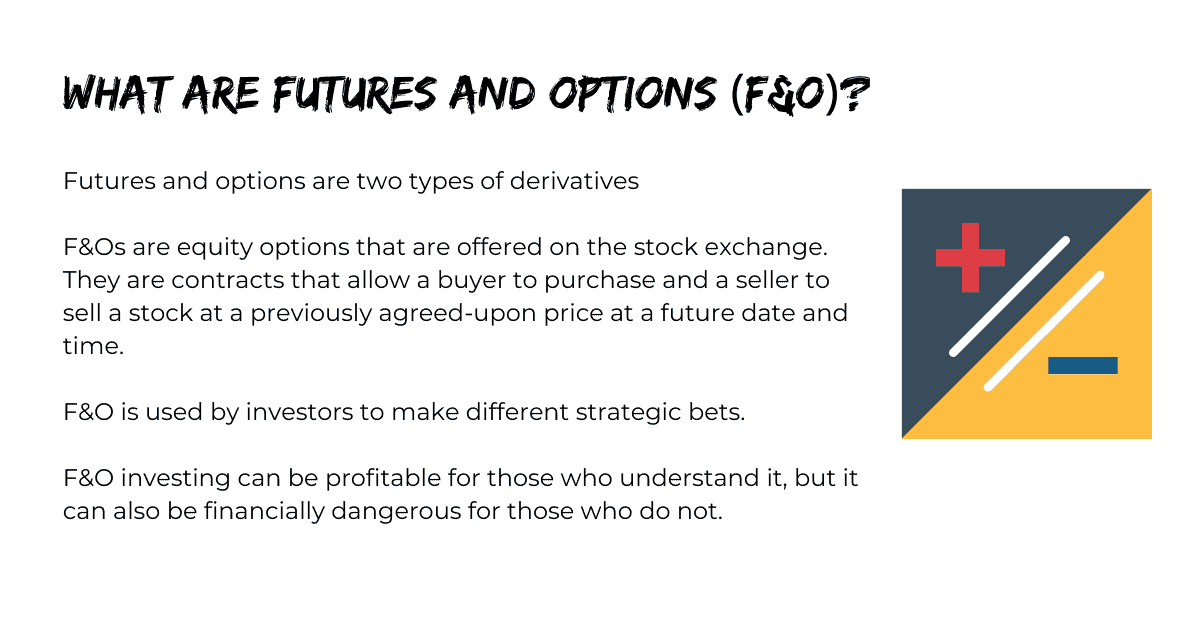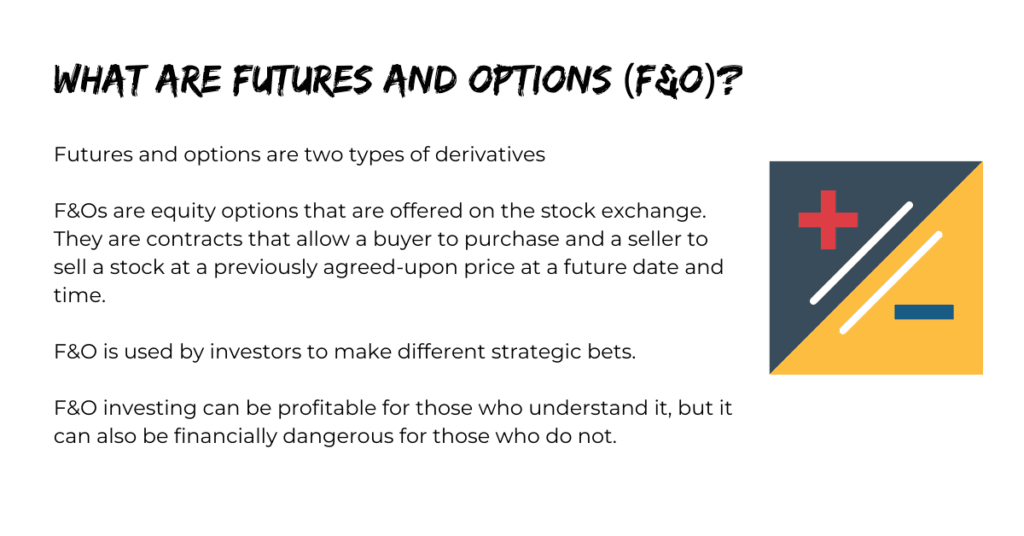 Post Disclaimer
Information provided on this website is for Educational & Informational purposes only and is not considered to be advice or recommendation of any kind whatsoever. Anyone who wishes to apply the concept & ideas contained in this shall take full responsibility. Readers should always do their own diligence on any information perceived from this site to form their own opinion and best judgments. Any action you take upon the information you find on this website (letsthinkwise.com), is strictly at your own risk.