Liquid funds are a type of debt mutual fund that invests primarily in financial instruments such as Treasury bills, commercial securities, fixed deposits, and other debt securities.
Liquid funds are one of the least risky mutual funds, with returns that are frequently likened to those of savings accounts.
Investing in and withdrawing from liquid funds takes 1-2 business days (as opposed to 3-4 working days for all other fund types).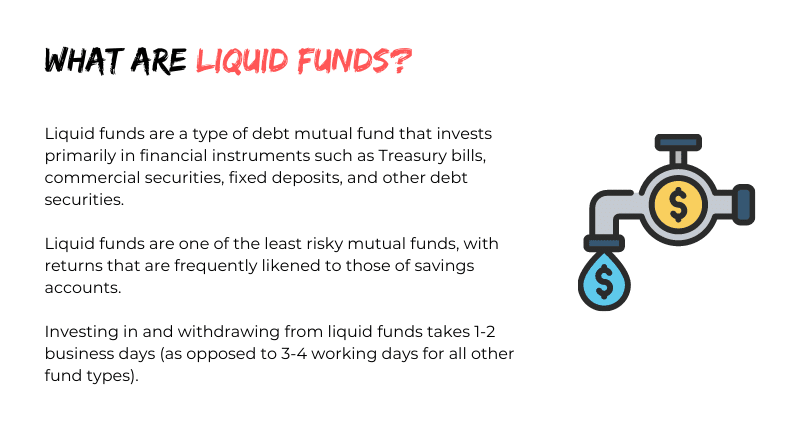 Post Disclaimer
Information provided on this website is for Educational & Informational purposes only and is not considered to be advice or recommendation of any kind whatsoever. Anyone who wishes to apply the concept & ideas contained in this shall take full responsibility. Readers should always do their own diligence on any information perceived from this site to form their own opinion and best judgments. Any action you take upon the information you find on this website (letsthinkwise.com), is strictly at your own risk.