Lock-in period applies to the time period from which you are unable to withdraw funds from a mutual fund.
The majority of mutual funds do not have a lock-in date. Open-ended mutual funds are what they're called.
Closed-ended mutual funds, on the other side, have a predetermined lock-in duration.
Furthermore, while ELSS or tax saver funds are open-ended mutual funds in essence, they have a three-year lock-in duration from the date of purchase.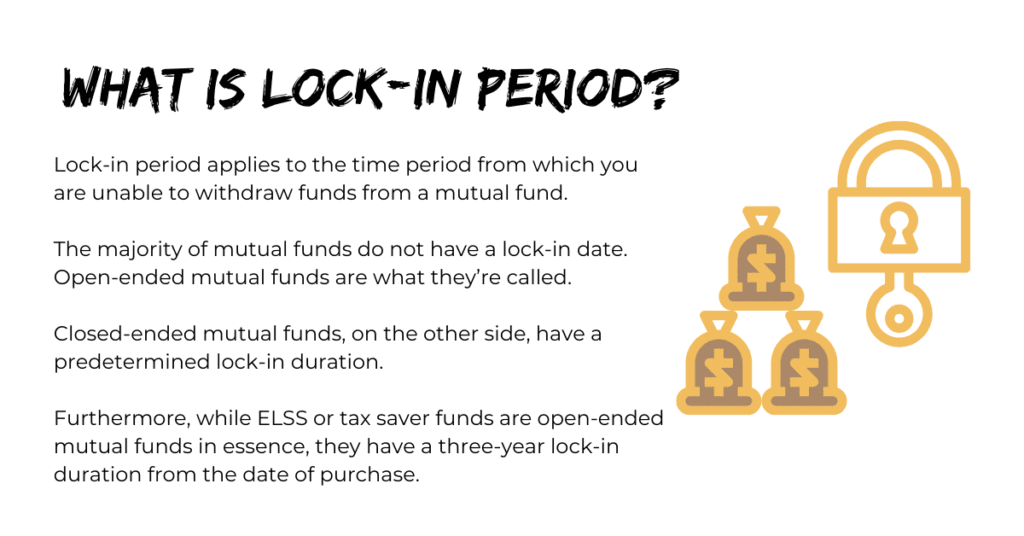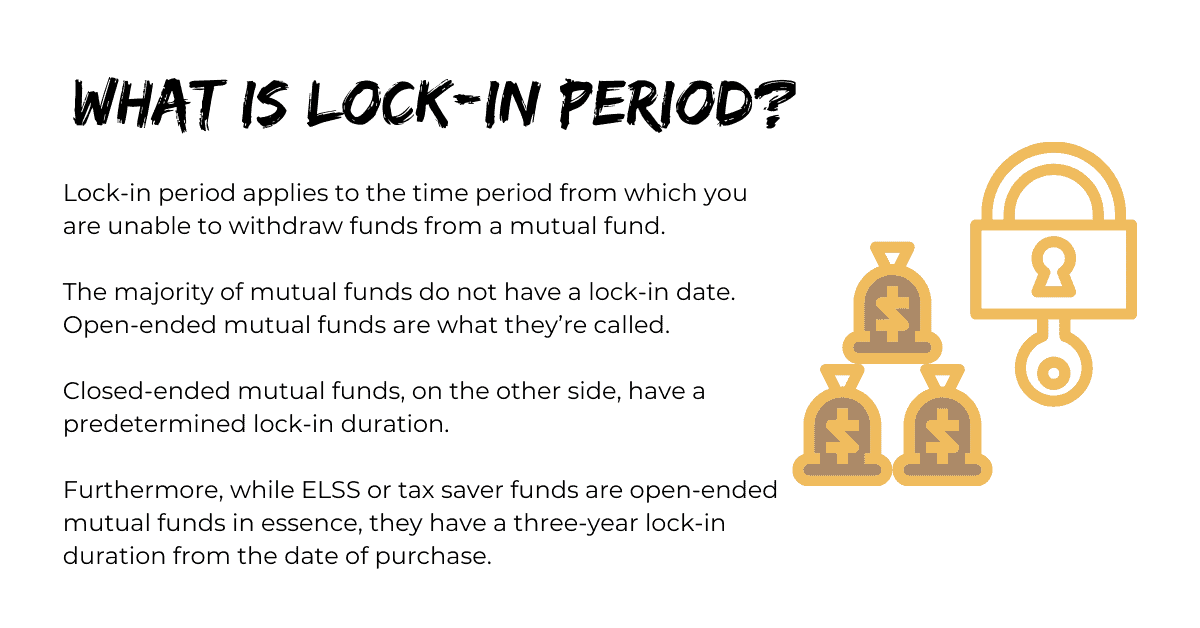 Post Disclaimer
Information provided on this website is for Educational & Informational purposes only and is not considered to be advice or recommendation of any kind whatsoever. Anyone who wishes to apply the concept & ideas contained in this shall take full responsibility. Readers should always do their own diligence on any information perceived from this site to form their own opinion and best judgments. Any action you take upon the information you find on this website (letsthinkwise.com), is strictly at your own risk.