Two successive quarters of negative growth are considered a recession.
There are four quarters in a year (April-June, July-September, October-December, and January-March).
When the economy experiences two consecutive quarters of negative GDP growth, the economy is said to be in a recession.
India went through a recession, with negative GDP growth in the two quarters following the pandemic (April-June and July-September) (GDP contracted) in 2020.
The pandemic caused a recession in most of the world's major economies, including the United States, the United Kingdom, Japan, Germany, and others.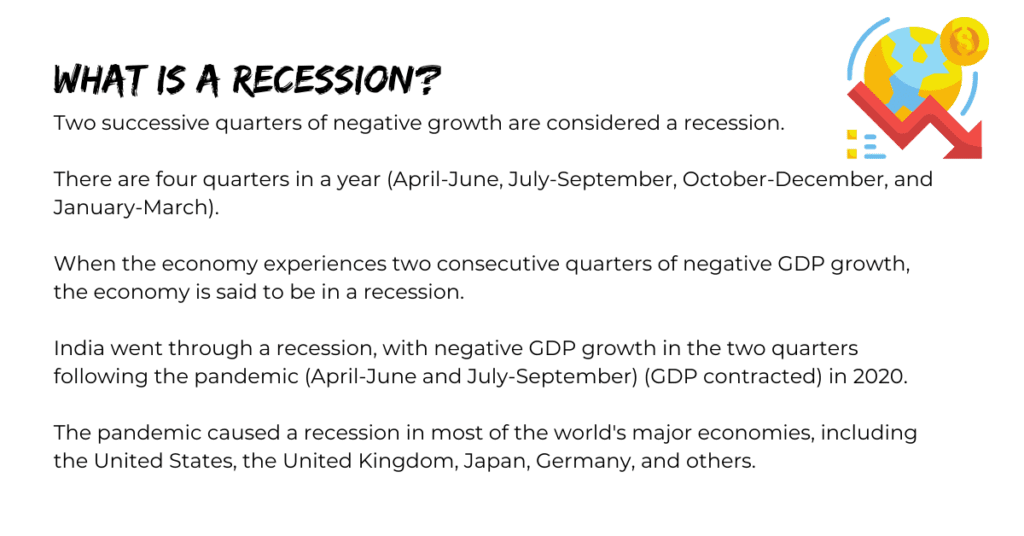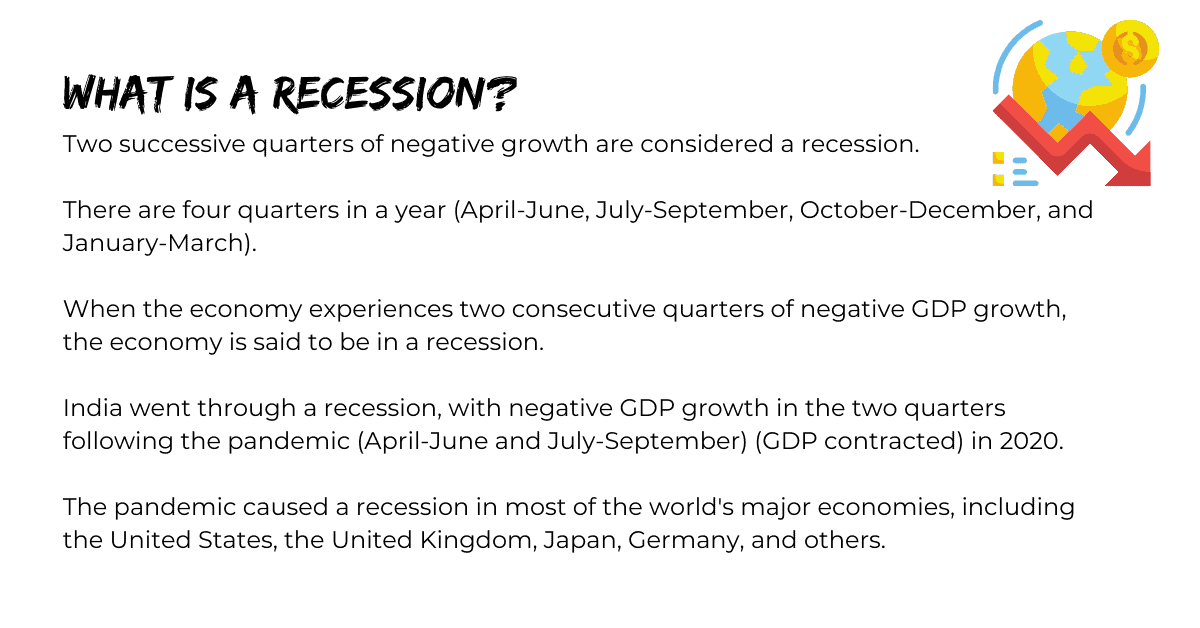 Post Disclaimer
Information provided on this website is for Educational & Informational purposes only and is not considered to be advice or recommendation of any kind whatsoever. Anyone who wishes to apply the concept & ideas contained in this shall take full responsibility. Readers should always do their own diligence on any information perceived from this site to form their own opinion and best judgments. Any action you take upon the information you find on this website (letsthinkwise.com), is strictly at your own risk.