Red Herring Prospectus is the initial filing for an IPO by a businesses.
It includes information about the company's business activities, promoters, financials, where it stands in the market, why it wants to go public, and other pertinent information.
It offers investors a sneak peek into the company's activities.
Prior to deciding to invest in an IPO, every IPO investor must read the RHP.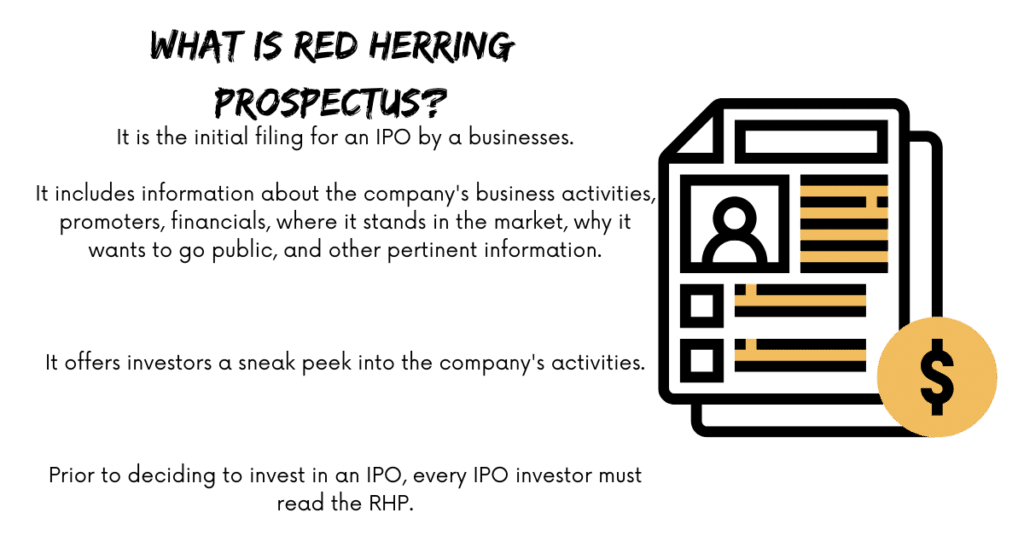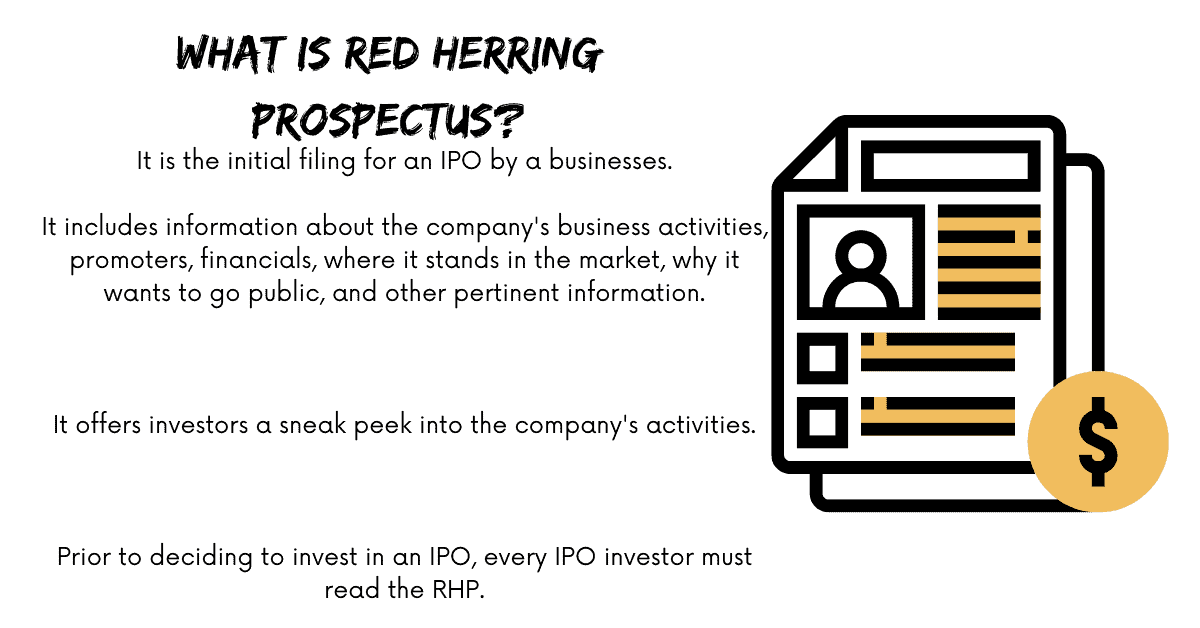 Post Disclaimer
Information provided on this website is for Educational & Informational purposes only and is not considered to be advice or recommendation of any kind whatsoever. Anyone who wishes to apply the concept & ideas contained in this shall take full responsibility. Readers should always do their own diligence on any information perceived from this site to form their own opinion and best judgments. Any action you take upon the information you find on this website (letsthinkwise.com), is strictly at your own risk.