Risk-adjusted returns are a way of calculating the returns that you get as opposed to the risk that you take.
In finance, it is widely discussed that equity investing is more risky than investing in FD. It is also recognised that equities have achieved better returns than FD historically.
But if we calculate returns on the basis of a potential risk, which is more profitable? This teaches us a lot more about investments that are good and poor.
There are also investments that offer marginally higher returns while increasing the risk to a much greater extent.
In such conditions, risk-adjusted returns allow investors to determine how much to invest (or not invest).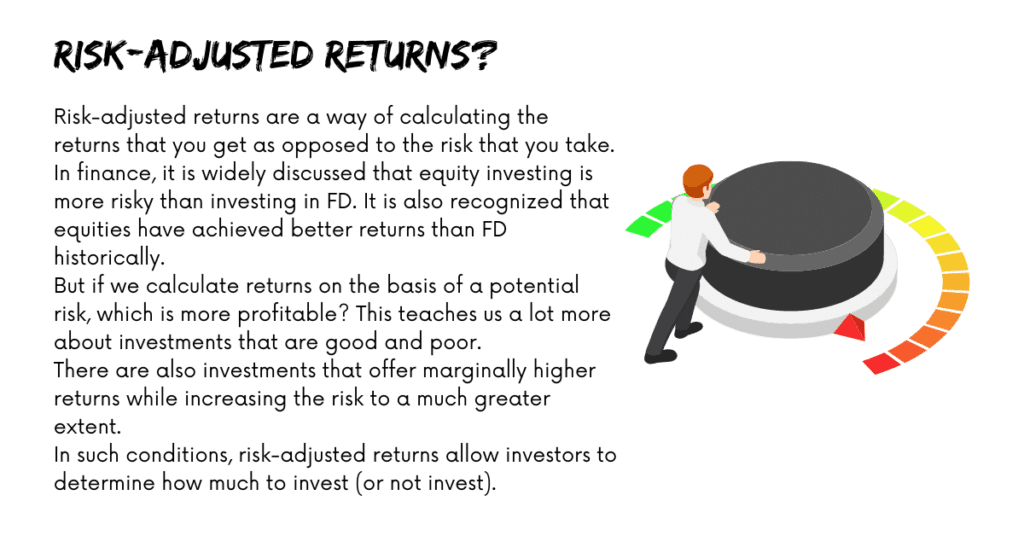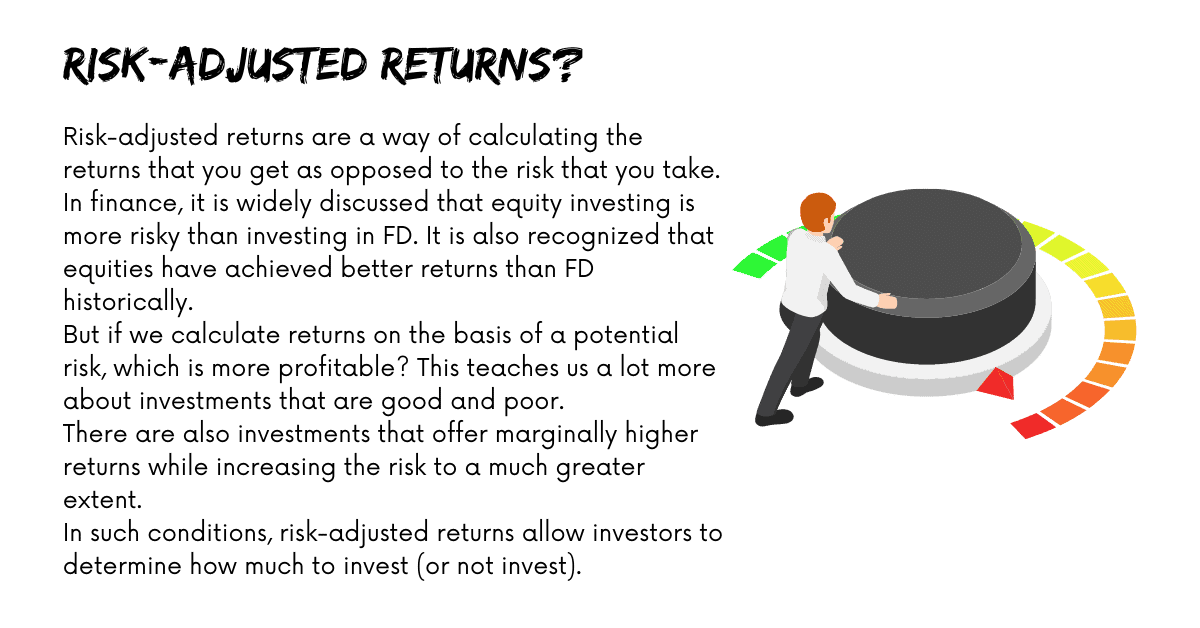 Post Disclaimer
Information provided on this website is for Educational & Informational purposes only and is not considered to be advice or recommendation of any kind whatsoever. Anyone who wishes to apply the concept & ideas contained in this shall take full responsibility. Readers should always do their own diligence on any information perceived from this site to form their own opinion and best judgments. Any action you take upon the information you find on this website (letsthinkwise.com), is strictly at your own risk.