Russell 3000 is a market capitalization-weighted equity index.
It measures the performance of the 3,000 biggest publicly traded companies in the United States, which account for about 98 percent of all US incorporated stocks.
Large Cap stocks in this index tend to drive the index's performance, which is a restriction in reflecting the US stock market's overview.
Subsets of the Russell 3000 index are the Russell 1000 and Russell 2000.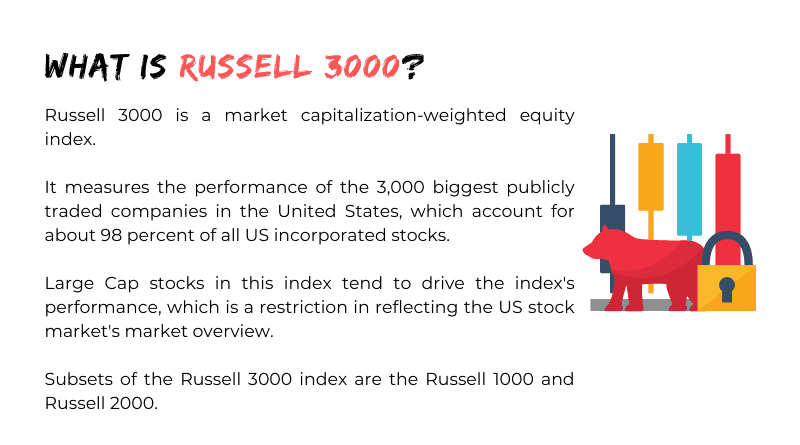 Post Disclaimer
Information provided on this website is for Educational & Informational purposes only and is not considered to be advice or recommendation of any kind whatsoever. Anyone who wishes to apply the concept & ideas contained in this shall take full responsibility. Readers should always do their own diligence on any information perceived from this site to form their own opinion and best judgments. Any action you take upon the information you find on this website (letsthinkwise.com), is strictly at your own risk.