There are funds that put their money into a certain business or market.
Unlike other equity funds, which invest in companies based on their size, sectoral funds invest in companies based on their industry/sector.
Telecom, infrastructure, pharmaceuticals, and other industries are examples.
Investors who have a thorough knowledge of a particular industry are advised to invest in sectoral funds.
It is not suitable for investors who are unfamiliar with a particular industry.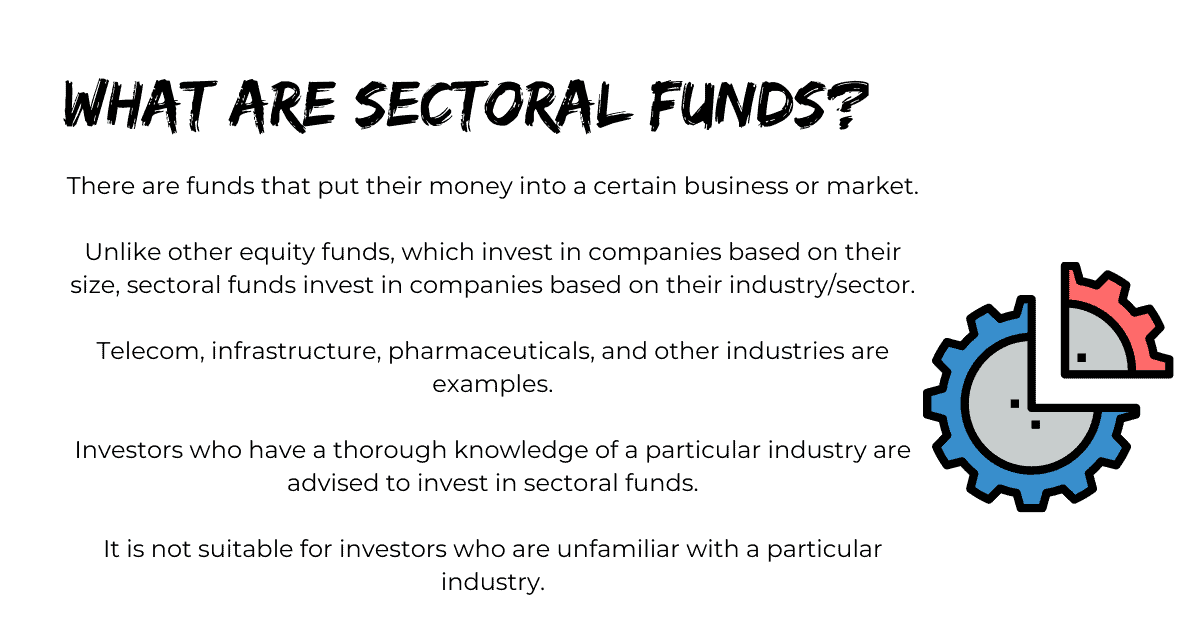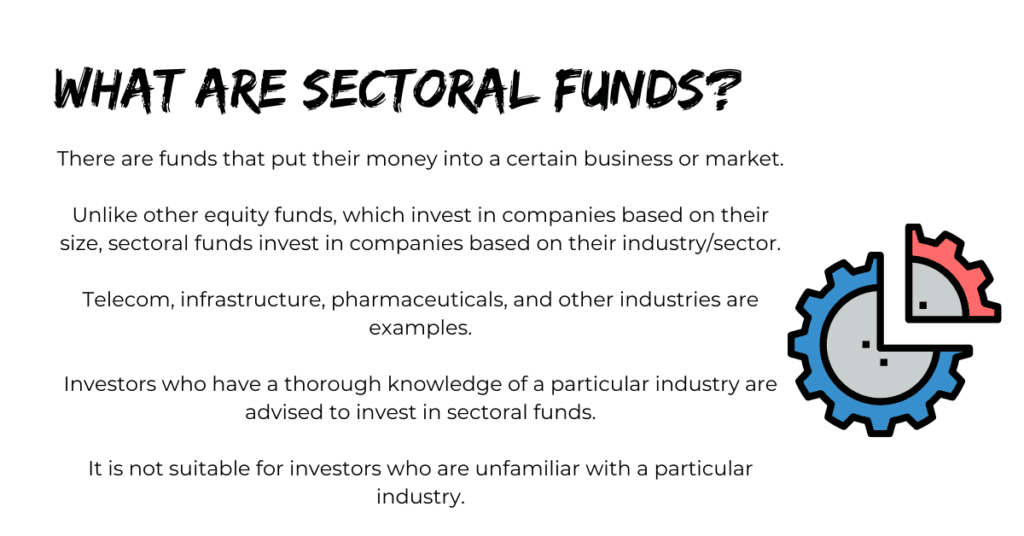 Post Disclaimer
Information provided on this website is for Educational & Informational purposes only and is not considered to be advice or recommendation of any kind whatsoever. Anyone who wishes to apply the concept & ideas contained in this shall take full responsibility. Readers should always do their own diligence on any information perceived from this site to form their own opinion and best judgments. Any action you take upon the information you find on this website (letsthinkwise.com), is strictly at your own risk.