This is the date from which the SIP is deducted from your account each month.
The SIP date is chosen by the investor when the SIP is set up. If there is a holiday on the SIP day, the SIP can be deducted 1-2 days before or after the scheduled SIP date.
This is why it is recommended that investors set up their SIP on a date a few days after they receive their income in order to be secure in the event that the income is delayed in a given month.
Multiple SIPs may be set up in the same mutual fund, resulting in multiple SIP dates in the same mutual fund.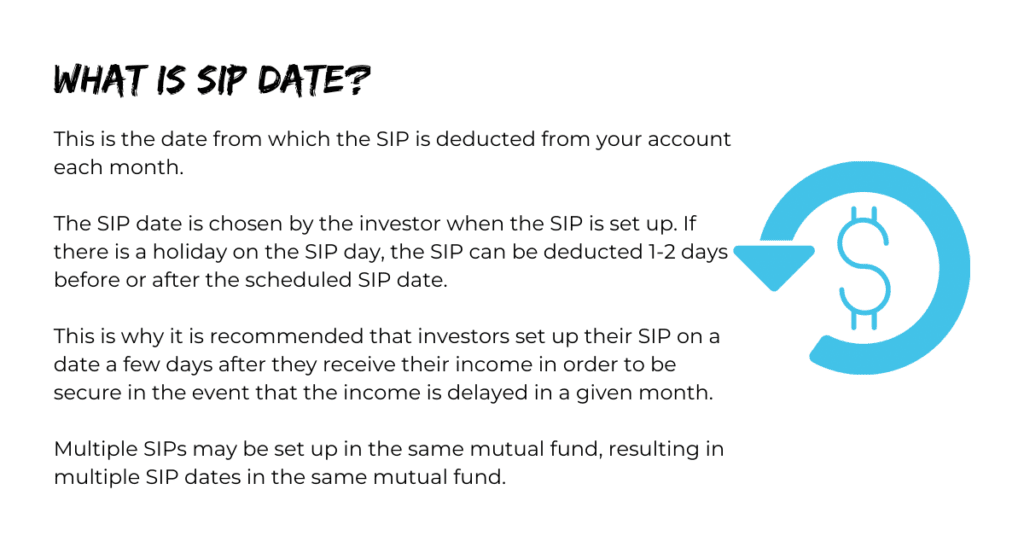 Post Disclaimer
Information provided on this website is for Educational & Informational purposes only and is not considered to be advice or recommendation of any kind whatsoever. Anyone who wishes to apply the concept & ideas contained in this shall take full responsibility. Readers should always do their own diligence on any information perceived from this site to form their own opinion and best judgments. Any action you take upon the information you find on this website (letsthinkwise.com), is strictly at your own risk.