The sum on which the government measures tax is referred to as taxable revenue.
This figure covers all earnings but does not include any deductions.
Your wages, as well as other sources of revenue such as interest, rental income, and so on, are all put together.
Subtract Rs 2.5 lakh from that – the first Rs 2.5 lakh is deducted in India.
Other deductions, such as the standard deduction, section 80C investments, HRA deductions, and so forth, are then subtracted from the total income.
The taxable income is all that's left.
This net income is used to determine the amount of tax you owe.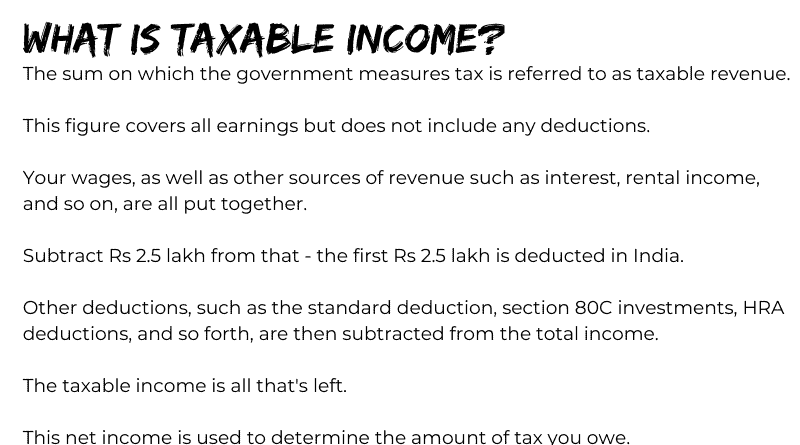 Post Disclaimer
Information provided on this website is for Educational & Informational purposes only and is not considered to be advice or recommendation of any kind whatsoever. Anyone who wishes to apply the concept & ideas contained in this shall take full responsibility. Readers should always do their own diligence on any information perceived from this site to form their own opinion and best judgments. Any action you take upon the information you find on this website (letsthinkwise.com), is strictly at your own risk.