Treasury bonds are bonds (loans) issued by the United States government with a maturity of more than 20 years.
Bondholders are paid interest in their bonds on a regular basis for the period of their ownership.
Treasury bonds play a significant role in the world economy's growth.
The US government is regarded as the world's safest/least risky borrower.
During the pandemic in 2020, the United States recently lowered interest rates on long-term bonds to help the economy recover.
Due to lower yields, many investors moved their funds out of US Treasury bonds into other stocks, such as India's stock markets.
As the United States increased its interest rate somewhat, some capital from India returned to the United States.
This is just one example of how treasury bonds influence global markets.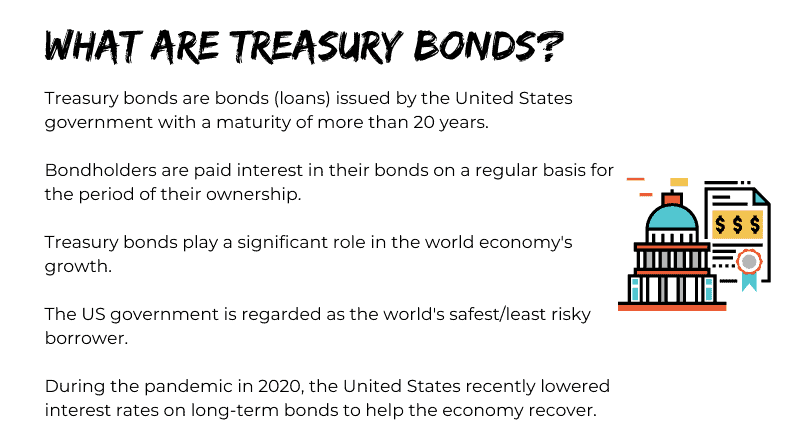 Post Disclaimer
Information provided on this website is for Educational & Informational purposes only and is not considered to be advice or recommendation of any kind whatsoever. Anyone who wishes to apply the concept & ideas contained in this shall take full responsibility. Readers should always do their own diligence on any information perceived from this site to form their own opinion and best judgments. Any action you take upon the information you find on this website (letsthinkwise.com), is strictly at your own risk.