In share trading, volume refers to the total number of shares traded between buyers and sellers in a given day.
When a company's shares are actively traded, the amounts are usually larger than when the shares are traded relatively rarely.
All types of securities, including shares, bonds, future and option contracts, commodities, and more, can be measured using volume.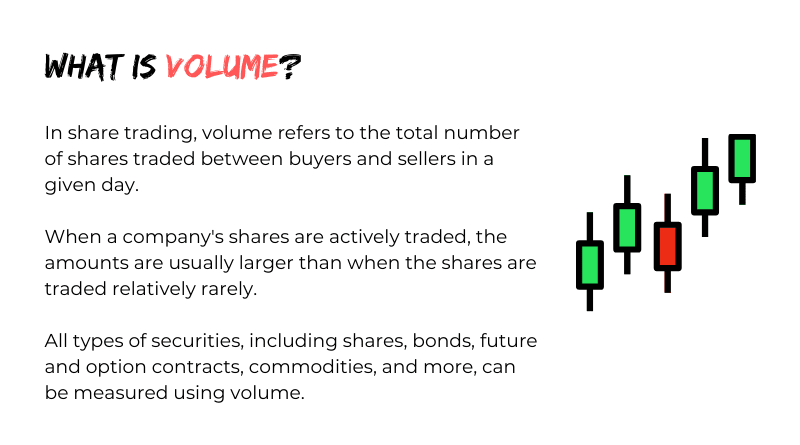 Post Disclaimer
Information provided on this website is for Educational & Informational purposes only and is not considered to be advice or recommendation of any kind whatsoever. Anyone who wishes to apply the concept & ideas contained in this shall take full responsibility. Readers should always do their own diligence on any information perceived from this site to form their own opinion and best judgments. Any action you take upon the information you find on this website (letsthinkwise.com), is strictly at your own risk.