Anchor investors are institutional investors who are first invited to invest in an IPO.
They usually have more knowledge about a business and will therefore make more educated decisions about a stock's attractiveness.
They even serve to make a stock look more appealing to retail investors.
In order to invest in a stock, anchor investors must invest at least Rs 10 crore. They just can't sell the stock right after it's listed; a 30-day wait is a must for them,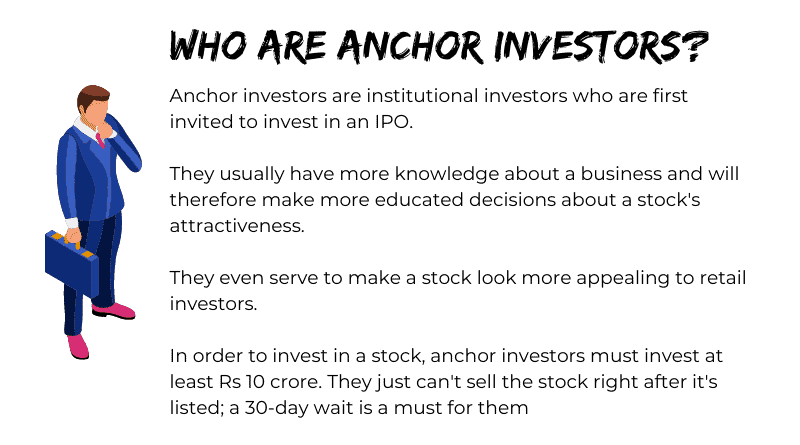 Post Disclaimer
Information provided on this website is for Educational & Informational purposes only and is not considered to be advice or recommendation of any kind whatsoever. Anyone who wishes to apply the concept & ideas contained in this shall take full responsibility. Readers should always do their own diligence on any information perceived from this site to form their own opinion and best judgments. Any action you take upon the information you find on this website (letsthinkwise.com), is strictly at your own risk.