A 'bear market' is a situation in which stock prices drop from a recent peak by more than 20%.
When the stock price grows by more than 20%, it is considered a 'bull market.'
These words are derived from the manner in which animals attack their foes. While a bull attacks by moving its horns upwards, a bear with its claws strikes down.
Bull and bear market periods normally last a few years and are characterised by many regular ups and downs.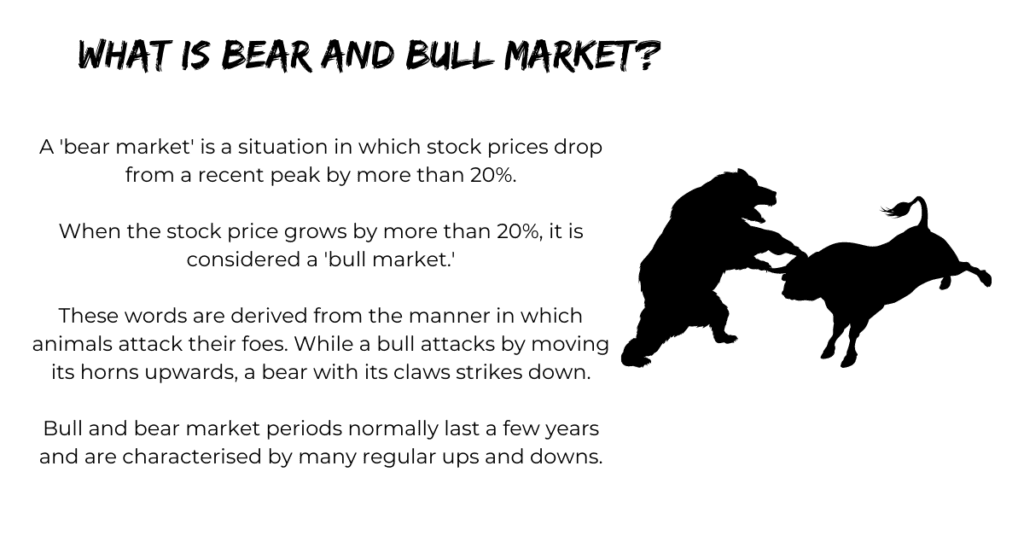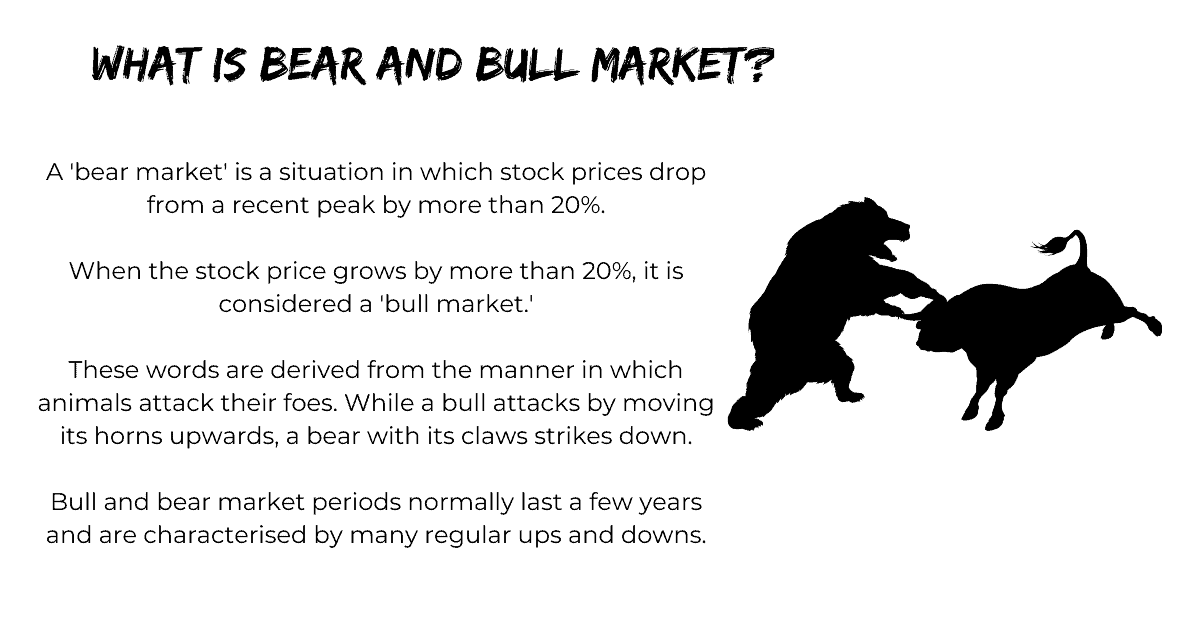 Post Disclaimer
Information provided on this website is for Educational & Informational purposes only and is not considered to be advice or recommendation of any kind whatsoever. Anyone who wishes to apply the concept & ideas contained in this shall take full responsibility. Readers should always do their own diligence on any information perceived from this site to form their own opinion and best judgments. Any action you take upon the information you find on this website (letsthinkwise.com), is strictly at your own risk.