You must have collateral when taking out a loan.
If you fail to repay your loan, the collateral will become the bank's property. The bank would also attempt to auction the property in order to recoup the money you owe.
When you take out a mortgage loan, the house you're buying serves as insurance.
In the case of car loans, the collateral is the vehicle being bought.
In certain education loans, the borrower will be required to have additional collateral, such as a property.
Some loans do not need collateral. This loans usually have a relatively low value or a very high interest rate, or a combination of both.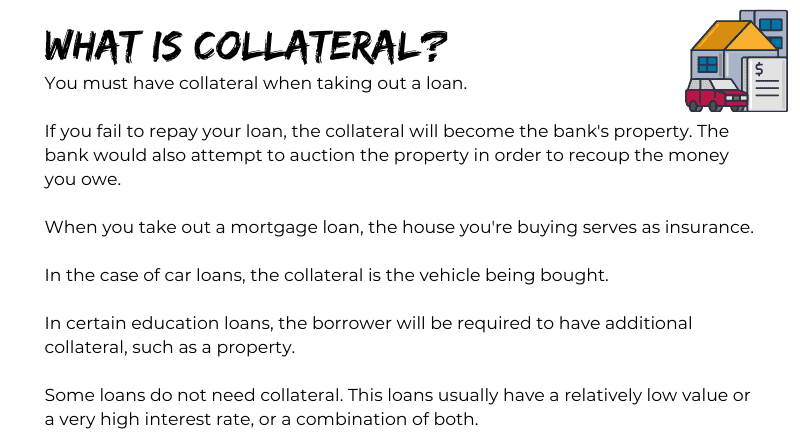 Post Disclaimer
Information provided on this website is for Educational & Informational purposes only and is not considered to be advice or recommendation of any kind whatsoever. Anyone who wishes to apply the concept & ideas contained in this shall take full responsibility. Readers should always do their own diligence on any information perceived from this site to form their own opinion and best judgments. Any action you take upon the information you find on this website (letsthinkwise.com), is strictly at your own risk.