A deductible is the sum you must pay out of pocket before the insurance provider begins to pay.
For example, if your deductible is Rs 25,000 and you claim Rs 50,000, your insurance policy will cover the additional Rs 25,000.
The insurer may refuse to cover any expenses if the claim sum is less than the deductible. However, depending on the insurer, these rules can vary.
Insurance plans with higher deductibles usually have lower premiums.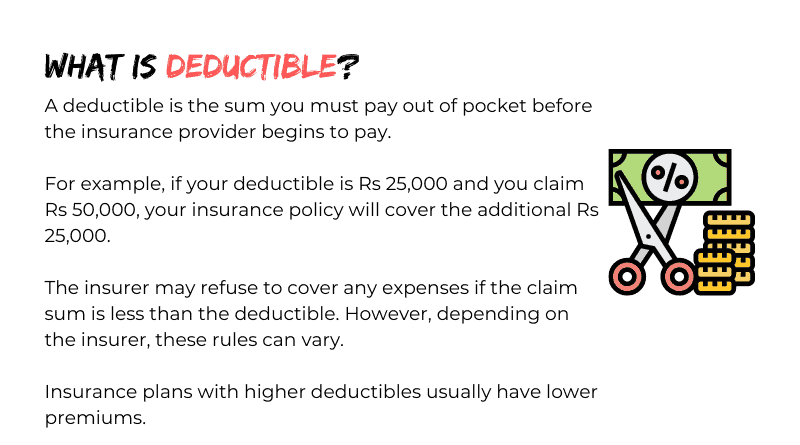 Post Disclaimer
Information provided on this website is for Educational & Informational purposes only and is not considered to be advice or recommendation of any kind whatsoever. Anyone who wishes to apply the concept & ideas contained in this shall take full responsibility. Readers should always do their own diligence on any information perceived from this site to form their own opinion and best judgments. Any action you take upon the information you find on this website (letsthinkwise.com), is strictly at your own risk.