Digital gold is a form of gold that can be purchased over the web.
Without buying real gold, you can purchase and sell gold at the current market price.
Since you are essentially possessing gold online rather than purchasing jewels from a store, there are no charges associated with digital gold such as making charges.
It is often regarded as a simple and cost-effective method of maintaining a gold investment.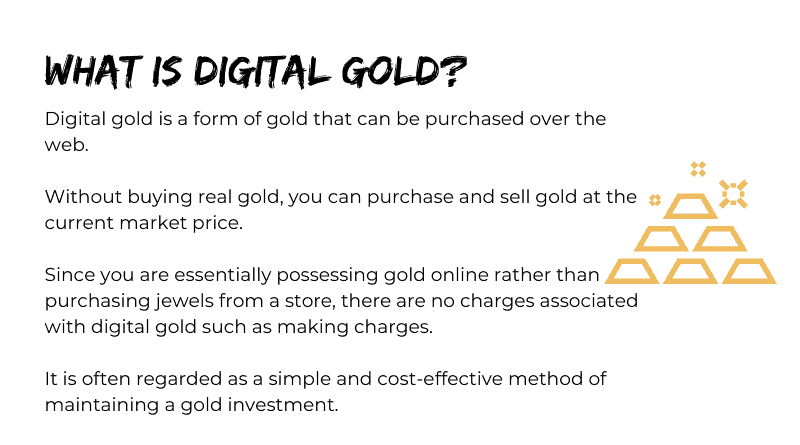 Post Disclaimer
Information provided on this website is for Educational & Informational purposes only and is not considered to be advice or recommendation of any kind whatsoever. Anyone who wishes to apply the concept & ideas contained in this shall take full responsibility. Readers should always do their own diligence on any information perceived from this site to form their own opinion and best judgments. Any action you take upon the information you find on this website (letsthinkwise.com), is strictly at your own risk.