What is a Non-performing asset (NPA)?
A non-performing asset (NPA) is a loan on which no principal or interest payments have been received in over 90 days.
When a bank reports a loan as nonperforming, it will indicate that the bank is having difficulty recovering the funds it has loaned out.
To some extent, every bank has a nonperforming asset (NPA). When the NPA rises above a certain threshold, the bank's company and life will be jeopardised.
Banks that hold their nonperforming assets (NPA) low are regarded as successful banks and are sought after for investment.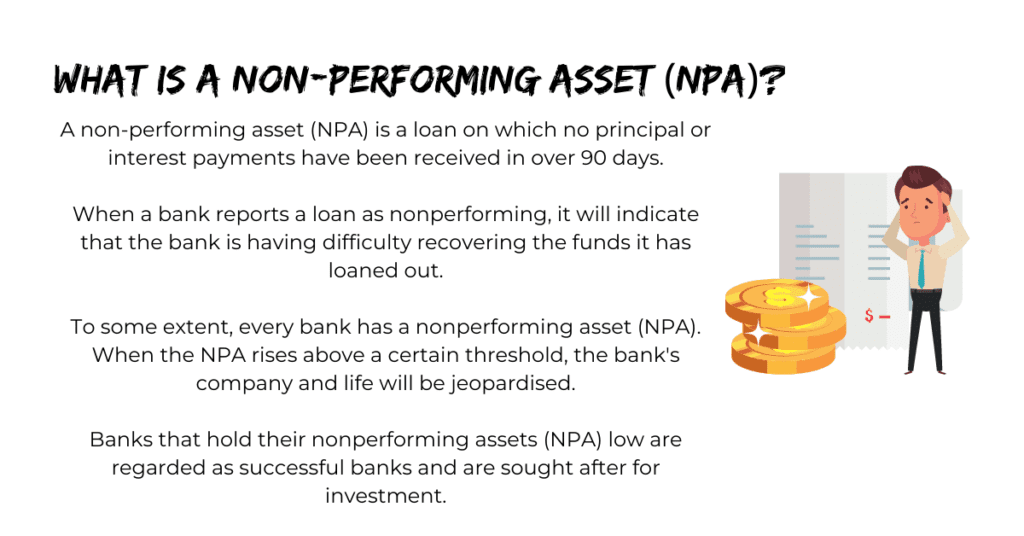 Post Disclaimer
Information provided on this website is for Educational & Informational purposes only and is not considered to be advice or recommendation of any kind whatsoever. Anyone who wishes to apply the concept & ideas contained in this shall take full responsibility. Readers should always do their own diligence on any information perceived from this site to form their own opinion and best judgments. Any action you take upon the information you find on this website (letsthinkwise.com), is strictly at your own risk.