Mutual fund rolling returns are returns measured over consecutive time periods within a given time frame.
For example, a mutual fund's one-month rolling returns can be calculated on a regular basis for the previous year.
The first rolling return will run from March 1, 2020 to March 31, 2020, the second from March 2, 2020 to April 1, 2020, and so on for the whole year.
Rolling returns are more dynamic than trailing returns, which are essentially a point-to-point estimate of returns.
Average rolling returns can be calculated by averaging a year's range of rolling returns.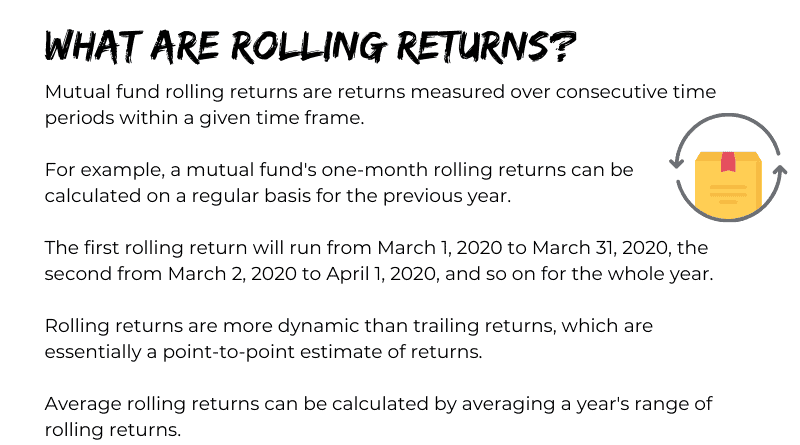 Post Disclaimer
Information provided on this website is for Educational & Informational purposes only and is not considered to be advice or recommendation of any kind whatsoever. Anyone who wishes to apply the concept & ideas contained in this shall take full responsibility. Readers should always do their own diligence on any information perceived from this site to form their own opinion and best judgments. Any action you take upon the information you find on this website (letsthinkwise.com), is strictly at your own risk.