Anything that falls within your skill set, knowledge, or experience is considered to be within your Circle of competence.
Amazon is really good at one thing.
Selling products on the internet.
Well, it does other things as well, but few can argue with its experience in selling online.
Amazon operates in the United States, Canada, India, Japan, Brazil, a number of European countries, the United Arab Emirates, and a few other countries.
Amazon controls about 38% of all e-commerce business in the United States. Walmart is the next largest competitor, with a market share of about 6%.
Amazon has a 30% market share in the United Kingdom. The second largest market is eBay, which has a market share of about 10%.
Can you see the difference between the first and second examples?
What about India?
Flipkart is the clear winner, but by a razor-thin margin. Flipkart and Amazon each have about 31% of the market.
That's what Amazon does: it sells things over the internet.
Warren Buffett and Charlie Munger both talk about the idea of circle of competence when it comes to investing.
Stick to what you're familiar with.
Warren Buffett has avoided investing in technology stocks. He said that he does not comprehend them.
He is well-versed in insurance. He is aware of the railroad system. So that's where he puts his money.
Amazon was founded in the United States and has built its expertise on the advantages that the country provides, such as good highways, high-speed internet, an English-speaking and reading population, large warehouses, and so on.
These are products that are not readily available in many parts of Africa. This is why Amazon has a small footprint on the continent.
Africa as a continent is extremely diverse, with many areas lacking infrastructure, connectivity remaining a problem, internet penetration growing but still patchy, and residential addresses that aren't clearly specified, to name a few issues.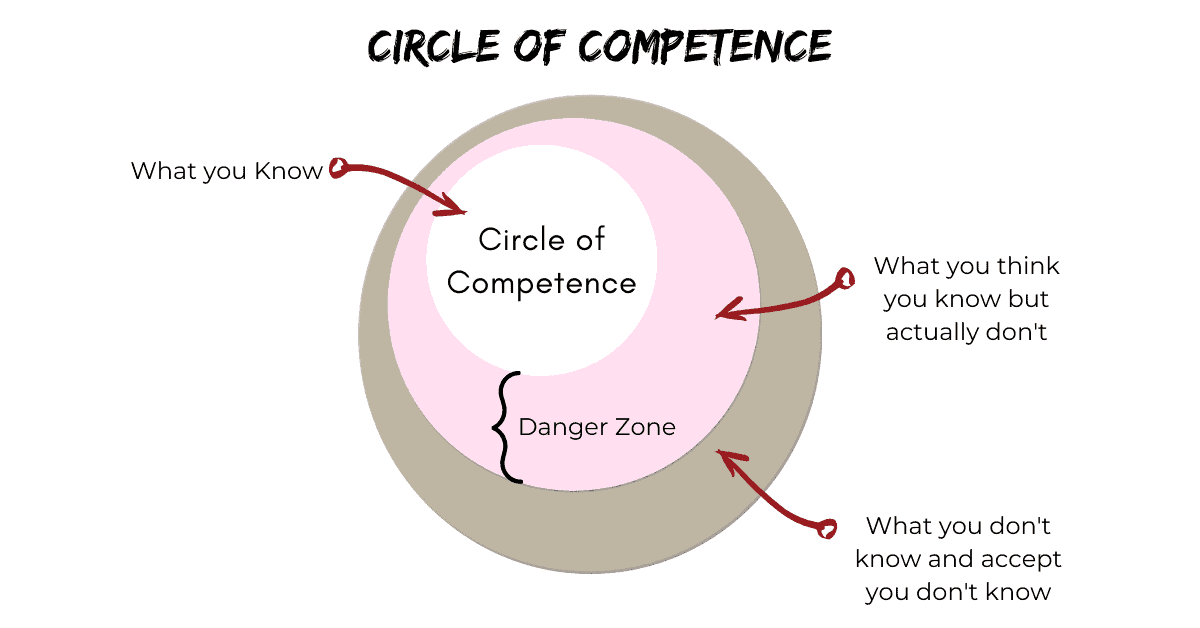 Jumia, an e-commerce startup established in 2012, has been called the "Amazon of Africa."
It began in Nigeria and has since spread to other African nations such as Egypt, Morocco, and South Africa.
Jumia created its own logistics network because it didn't have one.
There is no need to have an address because Jumia has designated pick-up locations across the city.
Jumia is well-versed in the field of e-commerce like Amazon.
Jumia is well-versed in the African continent. Amazon is not one of them.
Maybe that's why Amazon hasn't made much of an effort to expand into Africa?
On the internet, there has been a content explosion in recent years.
Pictures, images, and texts of various types have flooded everyone's mobile devices.
We're just a member of the movement 🙂
The expression "circle of competence" has become overused in a section of the internet where people love to learn and debate finance, and rightly so.
A half-transmitted message is as good as no message.
Although many people are focused on staying within one's own circle of competence, a key aspect of Buffett's message is often overlooked: extend the circle of competence.
No one is born with a set of skills. They take time to learn and improve.
So, what's the point of knowing just a few things?
In a rapidly changing world, failing to broaden your circle of competence can be a fatal mistake.
Warren Buffett has avoided tech stocks for the majority of his 60 years as an active investor.
In 2016, at the age of 85, he made a significant investment in technology.
He invested in Apple stock, which was previously out of his circle of competence.
Apple stock accounted for 5.8% of his overall assets at the time.
Apple stocks are now the most valuable of his holdings. The 5.8% has risen to become 48% of his total investments.
Amazon stays within its circle of competence. However, it goes beyond that.
Often it works, and sometimes it doesn't.
In reality, if businesses only focused on their circle of competence or core competencies and never expanded, they would perish.
Netflix was in the DVD rental market. After that, it transitioned to web streaming. Netflix is now a verb.
Polyester was Reliance's main competency. Then it turned into fuel. And now in the sector of Communication. It's also attempting to improve its retail efficiency.
Nokia used to be a paper mill. Then, in terms of mobile technology, it was unrivalled. They didn't seem to be able to broaden their competence after that.
Tata was a business that dealt in commodities. You're already well aware of everything it does. By the way, they're attempting a big step into e-commerce.
The search engine Google was well-known. It is now also renowned for producing the majority of the world's smartphones.
Coca-Cola is a company that produces soda and cola. They're also making a name for themselves as a big producer of health drinks.
Things shift in investing as well. Sticking to what you know may work for you for a short time or for the rest of your life.
Nobody can tell.
Keep learning!