M stock represents the formal launch into the highly competitive Indian broking market of global investment firm Mirae Asset. It does so with a one-of-a-kind premise: "Zero Brokerage for Life." Let's look at the M stock review as a whole to learn more about their brokerage fees, Demat account, trading platforms, services, and other services.
M stock review by Mirae asset
Mirae Asset, a worldwide financial behemoth, is now the most successful stockbroker in both South Korea and Indonesia. Mirae Asset aims to redefine the Indian broking space with its visionary "Zero Brokerage for Life" proposition by leveraging its capital market expertise of over 19 years, across 15 global markets, and managing assets worth nearly USD 700 Billion. This will allow Mirae Asset to capitalise on its M stock platform, which will allow it to redefine the Indian broking space. Open an M stock account with the link and get instant cashback of Rs. 149!- bit.ly/3gCjWdR
M stock app features
In April 2022, Mirae Asset introduced M stock with the revolutionary offer of totally Zero Brokerage across all Intraday, Delivery, and F&O orders. This was a ground-breaking achievement. This is in contrast to the norm in the business, which is to charge a very high flat fee or a percentage brokerage for intraday and F&O transactions. By charging no commission on all transactions, including delivery, intraday, and futures and options, m.Stock is bringing about a massive shift in the brokerage industry in India.
Mirae Asset places a strong emphasis on technology as a brand. This is made abundantly obvious by the fact that both their mobile application and their web platform are lightning-quick, uncomplicated, reliable, and user-friendly, with the convenience and satisfaction of the consumer serving as the primary focus.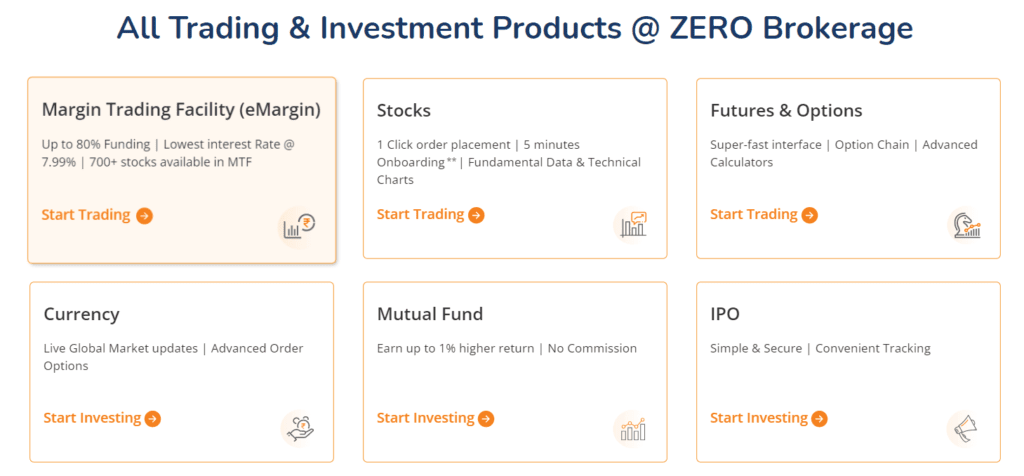 Nowadays, finding a brokerage that doesn't charge hidden fees can be difficult. eMargin is a brokerage that offers zero brokerage and no hidden charges on stocks. This means that you can hold unlimited stocks for as long as you want without having to worry about any subscription fees. It offers up to 80% delivery funding at some of the lowest rates around, at just 7.99%.
If you're looking to invest in some of the hottest upcoming IPOs, you can do so quickly and paperlessly through this broker. All you have to do is follow a few simple clicks and you're good to go. This is a great way to get in on the action without having to deal with any of the hassles.
In this M stock review, it is worth mentioning that the investors looking to take advantage of intraday and F&O trading can now do so without paying any brokerage thanks to Mstock's new superfast trading platform. The platform is built on the latest technology and provides real-time updates, making it extremely stable and fast. The Mstock App and web platform are also super-fast and offer the latest features and tools to help investors make the most of their trading.
| | |
| --- | --- |
| Trading & Investment Products | Features |
| Margin Trading Facility (eMargin) | Up to 80% Funding | Lowest interest Rate @ 7.99% | 700+ stocks available in MTF |
| Stocks | 1 Click order placement | 5 minutes Onboarding** | Fundamental Data & Technical Charts |
| Futures & Options | Super-fast interface | Option Chain | Advanced Calculators |
| Currency | Live Global Market updates | Advanced Order Options |
| Mutual Fund | Earn up to 1% higher return | No Commission |
| IPO | Simple & Secure | Convenient Tracking |
m stock mirae review
Who should create an account with M stock Demat?
The M stock Demat and Trading account is ideal not only for experienced traders and investors but also for millennials or newbie stock market newcomers.
Also read: Upstox account opening & other benefits
M stock review for Experienced Investors and Traders
With m Stock's zero brokerage plan, a high-end trader has the potential to earn many times their investment thanks to essential trading inputs, lightning-fast trading technology, and industry-leading stability. Traders can access the finest charts, fundamental analysis, technical data, various order types, historical market data, 7 pre-created watchlists, and a single-screen portfolio.
M stock review for Stock Market Beginners
M stock is the ideal trading partner for beginners to the stock market, both as traders and investors. Its user interface is straightforward and easy to understand. Some of their capabilities, such as placing a purchase with only one click, voice-activated searching, and pre-designed index baskets, are a gift for market newcomers.
The M stock App and Web platforms are based on scalable and robust technology, and they include bank-grade security as well as a simple and intuitive user interface. These platforms are ideal for new-era investors as well as experienced traders.
The unique selling proposition of M stock is its unbelievable pricing, as well as its industry-unique features, such as One Click Order placement, 5 – minutes Onboarding, Advanced Voice Search, Fundamental Analysis & Technical charts, and In-app audio-video assistance, all of which make trading and investing incredibly simple.
Disadvantages
The app interface is simple and user-friendly. However, many features are yet to be implemented. For example, commodities are not available to trade. This is a major downside, as commodities are an important asset class. Another downside is that the app does not provide news or research. This is a major downside, as traders need access to news and research in order to make informed decisions.
The app's option chain only shows open interest (OI) and last traded price (LTP), and the charts take time to load or refresh, which can be frustrating for users. However, the app does offer a variety of other features that can be helpful for those interested in tracking their portfolios or researching stocks. For example, the app includes a news feed, stock screener, and earnings calendar. Overall, while the app's option chain and charting capabilities could be improved, it still offers a decent range of features for investors.
Conclusion
In my opinion, there are other brokers who provide simple, user-friendly, zero brokerage, feature-rich platforms. These platforms offer users a great deal of flexibility and convenience and are ideal for those who want to trade without incurring fees.
Concluding the M stock review, the Lifetime free AMC and Zero brokerage option cost you upfront in the form of a higher account opening fee. However, you save on brokerage costs, in the long run, making this option a cost-effective choice for active traders.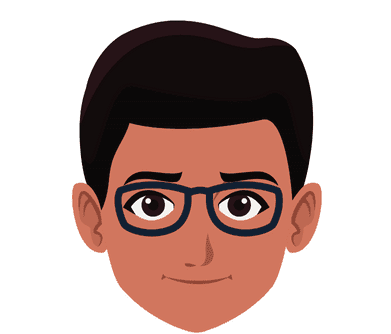 Ajay Bohra is an entrepreneur and a financial expert who guides people in their personal finance, investments and real estate. Ajay is passionate about showing people how to make money work for them.
He guides them in the right direction to invest in Stocks, Mutual Funds, Real Estate and other avenues.
Post Disclaimer
Information provided on this website is for Educational & Informational purposes only and is not considered to be advice or recommendation of any kind whatsoever. Anyone who wishes to apply the concept & ideas contained in this shall take full responsibility. Readers should always do their own diligence on any information perceived from this site to form their own opinion and best judgments. Any action you take upon the information you find on this website (letsthinkwise.com), is strictly at your own risk.