Teji Mandi is a new online platform that helps people invest in the stock market. The Teji Mandi referral code is 0AeznYXQ and when applied, a user gets ₹ 300 cashback. Teji Mandi is not a stockbroker. They are a SEBI-certified investment adviser.
Teji Mandi
It is an application that makes the steps involved in investing in the stock market easier. It is an investment advisory service that is registered with SEBI and is driven by the well-known Motilal Oswal brand. The Chief Investment Officer of Motilal Oswal is Mr. Vaibhav Agarwal. Mr. Vaibhav Agarwal is the son of Mr. Raamdeo Agarwal, who is the CEO of Motilal Oswal, and he has more than ten years of experience working in the stock market.
The team at TejiMandi that focuses on investments does market research, selects the companies with the finest stock options, and compiles a portfolio of 15 to 25 different stock options. At the moment, there are primarily two different portfolios that may be chosen from. The first is referred to as the TejiMandi multiplier, and the second is known as the TejiMandi Flagship.
You will need to download the official TejiMandi app in order to make an investment in this preset portfolio of equities. After that, you will be able to register here with any one of the brokers that you have previously established an account with. At this time, the app is compatible with the top 10 brokers in India, which include Zerodha, Upstox, and 5paisa, amongst others. (You may open a trading and Demat account with Zerodha if you haven't done so.)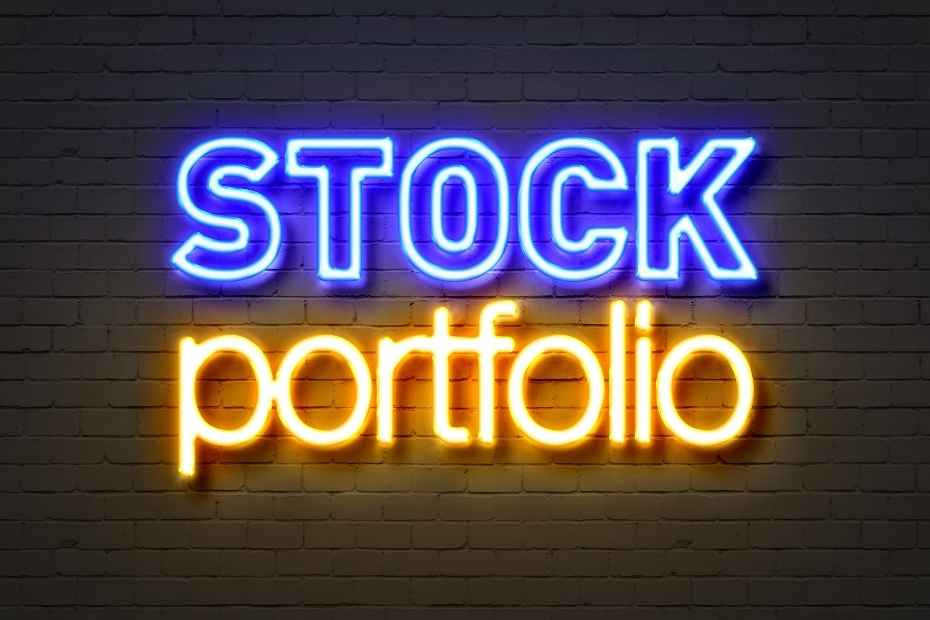 After registering for the service or establishing a relationship with your broker, you will be required to purchase a subscription to the TejiMandi Flagship portfolio for either three or six months at a cost of 597 or 894 rupees, respectively (use Teji mandi app referral code '0AeznYXQ' to sign up and get Rs 300 cashback). In addition to the cost of your membership to Teji Mandi, you are not required to pay any other costs or fees.
Also read: Best app for buying and selling stock
Again, the amount of money needed for the minimum investment in the portfolio ranges from 21,000 to 25,000, and this number is based on the prices of the stocks included in the portfolio. As a result, the total amount invested might be less or greater.
Whether you invest 21,000 or any other amount, the monthly charge for the membership will not change. Other charges and expenses, such as the Securities Transaction Tax (STT), transaction fees, demat costs when you sell the stock, and other taxes, are applied as normal, and your broker's ledger will show you the total amount due.
When it is thought required, the TejiMandi staff will also do rebalancing of the portfolio.
The Teji Mandi Flagship offers quality investment advice and education that outperforms market indexes.
Highly liquid equities: choose stocks from the Nifty 500 index, which offers the best in terms of liquidity.
Concentrated stock picking: This strategy entails building a portfolio that includes both short-term strategic bets and long-term winners. This implies that the investor receives the benefits of stocks that would compound over a period of 12–18 months and that they are able to get the benefits of unique business or sector conditions from the viewpoint of 3-6 months.
Disciplined selling: strive to preserve the money of investors by selling equities under the following circumstances:
a. The values produced by the company or the industry have begun to shift
b. An excess of negative sentiment surrounding a firm or industry
c. A severe macroeconomic or market condition
In some circumstances, it will sell volatile equities and instead maintain a comparable proportion of the portfolio in secure liquid exchange-traded funds (ETFs), such as "Liquid Bees." When the right opportunity presents itself, it will invest the funds in equities that satisfy the criteria they have established.
Advantages of making investments with Teji Mandi
You will get a portfolio of 15 to 20 equities that is actively managed by the company. If you do not have the time or the knowledge to do research on individual companies, the ideal alternative for you to invest in is a pre-made portfolio of equities.
In addition to this, it instructs you on which stocks should be purchased, in what number, and at what time you should sell them.
Teji Mandi also gives you the option to set up a monthly SIP.
The team does rebalancing on a regular basis and keeps you informed.
You can top up your portfolio by making additional investments.
Because it is SEBI-registered and powered by Motilal Oswal, a reputable organization that has been offering financial services continuously since 1987, it is risk-free and foolproof.
A subscription cost that is affordable.
The Teji Mandi app may also be used in the Hindi language.
Teji Mandi has some drawbacks.
The dashboard and user interface of the TejiMandi app are quite simple. I really hope that things will get better soon.
Also read: Indmoney vs Vested comparison for US stocks Investment
Users of the software have expressed concerns about crashing and other issues they have encountered while using it. However, this may be remedied by getting in touch with the app's development staff through email or WhatsApp.
What is the Teji mandi referral code?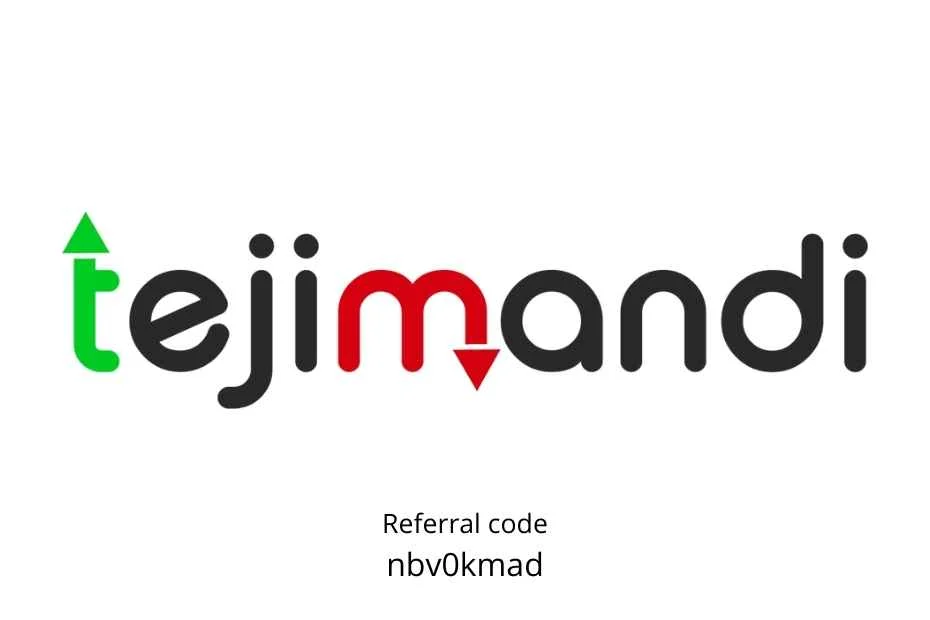 Join Teji Mandi, an app that simplifies investing in the stock market. Use the Teji Mandi referral code, 0AeznYXQ, to sign up and get Rs 300 cashback.
Why should you invest in the Teji Mandi portfolio?
There are a number of reasons why you should invest in the Teji Mandi portfolio:
First, the platform has a team of financial advisors who can help you make the best investment choices for your needs.
Second, the portfolio has a fixed subscription fee, whether you invest 50 thousand or fifty lakh, which means that you will keep more of your investment returns.
Third, the fees associated with the platform are lower than those associated with other options. Read one of the peers of Teji Mandi's: Waya review, which is quite expensive.
Fourth, the portfolio is designed to provide a steady stream of income, which can help you meet your financial goals.
The portfolio is backed by a team of customer service professionals who are available to answer your questions and help you with your investment.
What is the Teji Mandi portfolio strategy?
Their investing approach may be summed up in a few simple ideas, which are as follows:
After doing in-depth research, their investing team selects equities from the Nifty 500 that are considered to have satisfactory levels of liquidity.
They adopt a targeted approach to stock choice that, over the course of an investment's lifetime, generates a satisfactory rate of return.
They recommend avoiding holding onto equities that are not doing well and increasing one's exposure to winning stocks as a means of mitigating financial risk.
How to use the Teji mandi referral code
Here are four easy steps to start earning with the Teji Mandi referral code:
Step 1: Download the Teji Mandi App To begin, download the Teji Mandi app from either the Play Store or App Store.
Step 2: Register Your Profile Once you've downloaded the app, register your profile with Teji Mandi. The whole thing can be finished in just a few minutes.
Step 3: Choose Your Subscription Plan After you've registered your profile, choose a subscription plan that suits your investment needs. Teji Mandi offers several plans, each designed to meet the needs of different types of investors.
Step 4: Enter the Teji Mandi referral code and Make Your Payment When you're ready to subscribe, don't forget to enter the Teji Mandi referral code. This will ensure that you receive your cashback reward. Complete your payment and wait for your cashback to arrive.
How to Receive Your Cashback from Referral
If we have your UPI information, it will automatically issue your cashback to your account. If we don't have your UPI information, simply tap on the 'Withdraw' option on the referral screen and enter your account details to receive your payout.
My Review (How Good is Teji Mandi?)
I installed it on my phone and tried it. Despite this, I have not yet made any investments in the equities of the TejiMandi flagship portfolio. On the other hand, I have signed up for one of their six-monthly memberships, which set me back at Rs. 894. I received a cashback of Rs. 300 by using my Teji mandi referral code hence, the net fee I paid was ₹ 594 for 6 months.
Read more: IndMoney app review (best app to Invest in US Stocks from India)?
I think Teji Mandi is a great investment platform. The company has a team of financial advisors who can help you make the best investment choices for your needs. A number of users on the Google Play Store voiced their dissatisfaction with app crashes. But that didn't happen to me. Signing up, going through the KYC procedure, integrating with a broker account, paying for my membership, and withdrawing my earnings from referrals went without a hitch. Despite the fact that there was an issue with withdrawing referral earnings through UPI, after providing the necessary bank information, the funds were successfully sent to my bank account.
You may use your current Demat account to purchase a ready-made, actively managed portfolio of 15 to 20 high-quality equity securities from Teji Mandi. Investors can reorganize their portfolios using rebalance updates based on external market conditions, stock selection criteria, and a disciplined selling strategy.
My experience with the TejiMandi app was good.
Download Teji mandi now at- https://letsthinkwise.com/teji-mandi. Use my Teji Mandi referral code, '0AeznYXQ' to open an account and get Rs 300 cashback.
FAQs
Do I need to open a new Demat account with Teji Mandi?
No. You may use your current broker account to sign in. Teji Mandi will assist you in opening a trading and demat account if you do not already have either of these accounts.
Do I need to complete KYC on the TejiMandi app?
You are required to finish the KYC procedure in order to comply with SEBI standards. Teji Mandi has formed a partnership with Digilocker in order to simplify the process of completing one's KYC requirements. To do this, open the TejiMandi app and choose the "start KYC" button. Next, select the "authenticate Aadhar" option in order to get documents from Digilocker. After that, input the number on your Aadhar card and verify it using the OTP that is provided to the mobile device that is connected to your Aadhar account. After you have entered the OTP, go to the next page and choose "Allow" to provide your permission to access your Digilocker. Your KYC verification is now done.
Teji mandi app referral code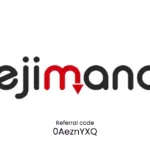 The Teji Mandi app referral code is '0AeznYXQ'. When applying this code, the customer will get ₹300 cashback.