What is Trinkerr
Trinkerr is India's first social trading platform that allows users to trade in a variety of financial instruments including stocks, commodities, currencies, and more. The platform also allows users to connect with other traders and share information, tips, and strategies. Trinkerr is a unique and innovative way to trade and is quickly gaining popularity among Indian traders.
Trinkerr believes in a win-win situation for everyone. They are a well-funded business with backing from some of the world's most prestigious venture capital funds and angel investors, as well as Indian angel investors. Accel Partners, India Quotient, Titan Capital, and co-founders of Unacademy, Udaan, Cohoo, Graphy, Knappily, and others are among Trinkerr investors. They have a strong founding team that includes IIT and IIM grads with impressive professional backgrounds.
What is social trading platform?
Using a social trading platform implies incorporating community benefits into your investing. It means putting the community's collective social capital to work for you, ensuring that financial markets are truly inclusive and democratic for the next 100 million users.
As a retail investor, you may use Trinkerr to select the top traders and profit from their knowledge – for free. Along the process, you'll be a member of a totally integrated community and, if you want to, learn about markets.
Trinkerr allows you to demonstrate your expertise, obtain a large audience, and monetize them.
How Trinkerr Works?
It allows users to copy the trades of SEBI-registered investors in real-time. It is a simple and convenient way to get started with online trading and is suitable for both beginners and experienced investors.
The platform is designed to help you make money by following the lead of successful traders. All you need to do is connect your trading account to Trinkerr, and then you can start copying the trades of others. The platform is free to use, and you can withdraw your earnings at any time.
I have found Trinkerr to be a very useful tool for my own trading. The platform is easy to use and has a lot of features that I find helpful.
The platform provides users with real-time market data, analysis tools, and a variety of other features to help them make informed trading decisions.
Smallcase vs Trinkerr
If you're looking for a simple, straightforward way to invest in stocks, Trinkerr is a great option. With Trinkerr, you can buy and sell shares of publicly-traded companies with ease. There are no minimums or fees, and you can even set up a recurring investment plan to automatically invest in your favorite stocks on a regular basis.
Smallcase is another popular option for investing in stocks. Smallcase allows you to invest in pre-packaged portfolios of stocks, which can be a great way to diversify your investments. Unlike Trinkerr, there is a minimum investment amount according to the total stocks held each with a certain quantity, you are charged a one-time fee of ₹100 + GST [OR] 2.5% of the invested amount whichever of these 2 is lesser on the day of purchase.
Advantages of Trinkerr
See stocks held in the portfolio of your friend, family, or relatives, their profits & losses, the logic behind their purchase
Replicate expert's portfolio in two clicks
Link existing Demat accounts from India's top 14 brokers. No separate Demat account needed
Create stock portfolios easily and share with friends & followers
Track all investments across multiple Demat accounts at one place
Free service, No hidden charges
How to Invest in Trinkerr
Investing can be done with your existing broker.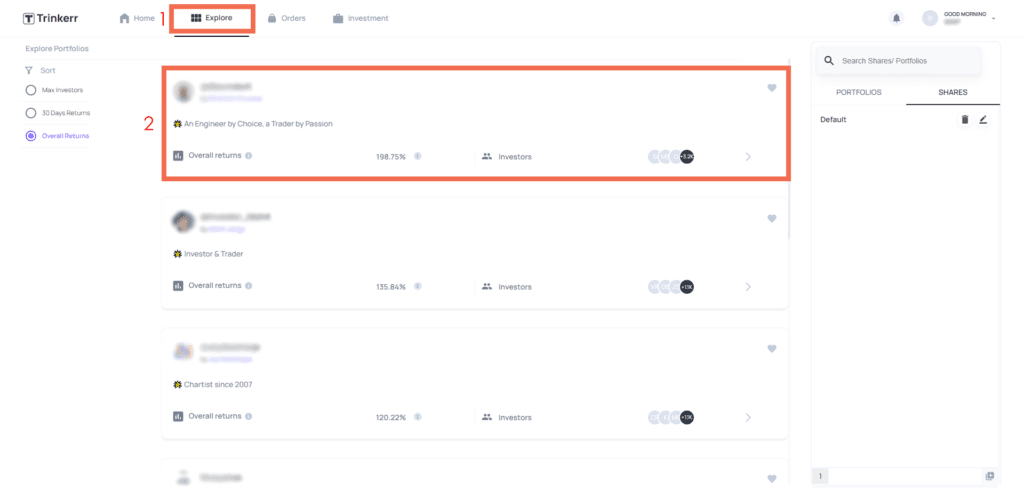 Go to explore, and sort portfolios from different filters (Max investors- Portfolios where maximum no. of investors has invested, 30 Days returns- Highest gainer portfolio in last 30 days, Overall returns- Net profit gained since Portfolio's inception)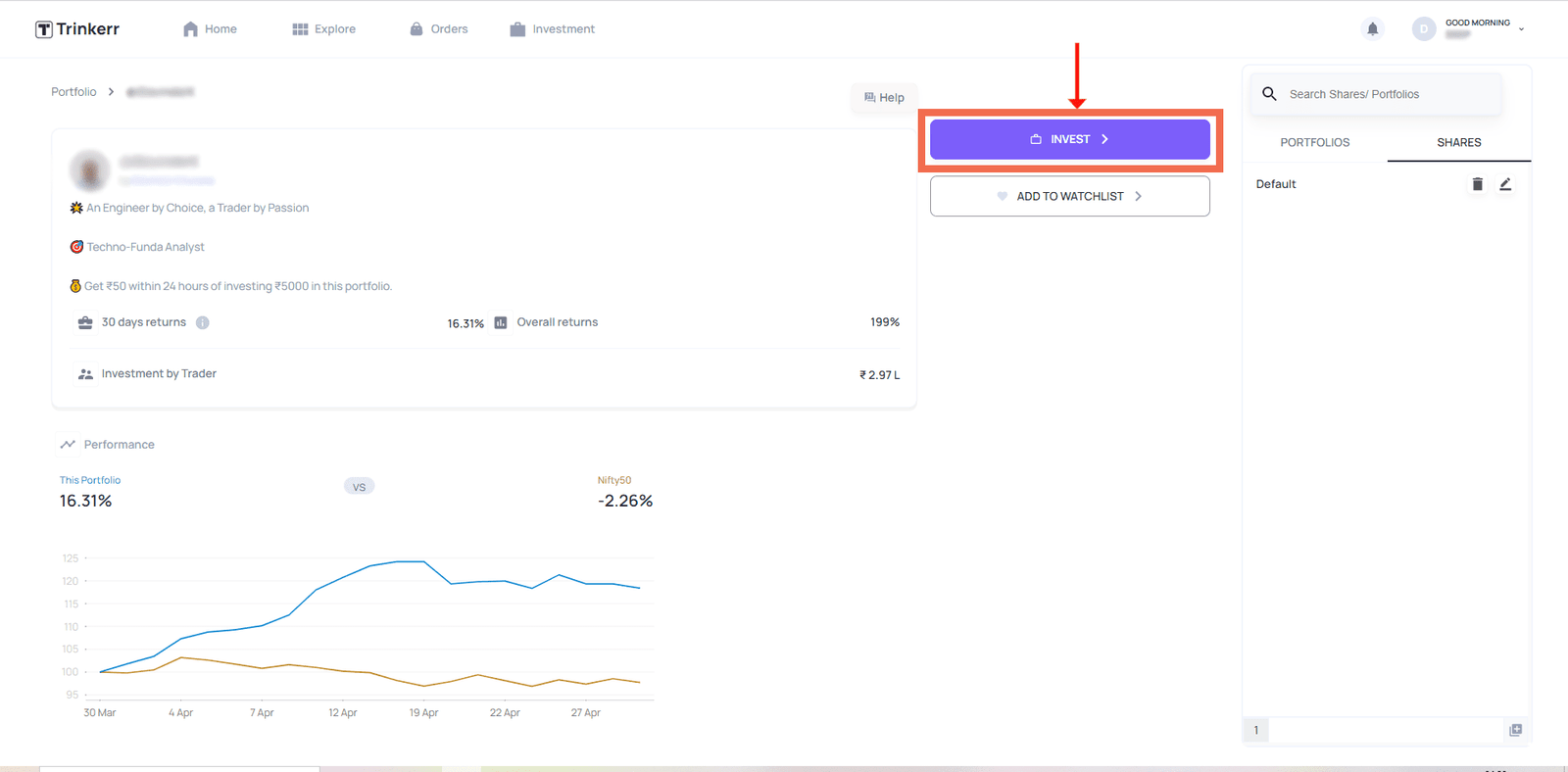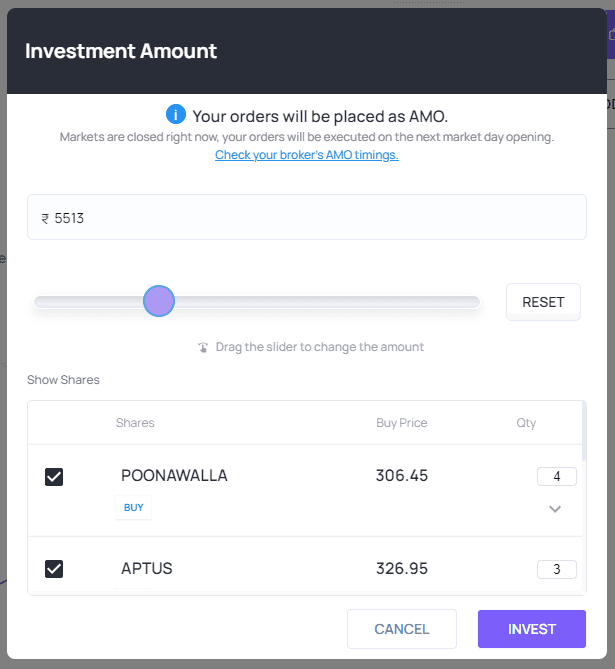 A pop-up will appear. Choose your investment amount by typing or moving the slider. Stocks and their quantity will automatically be selected for your chosen investing amount. No restriction on the minimum investment amount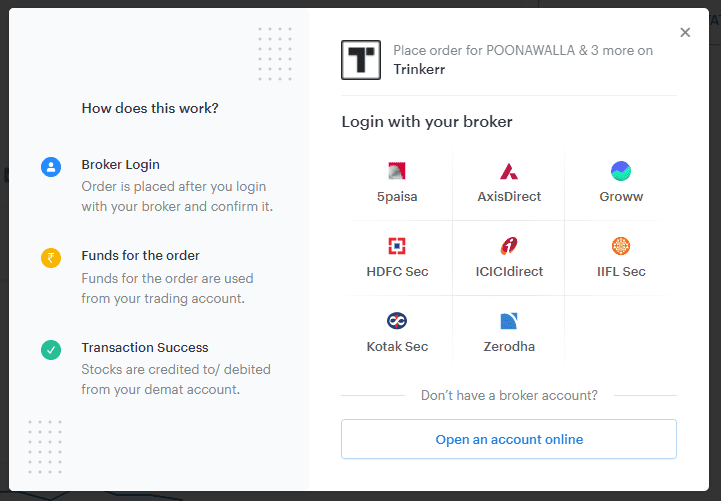 Choose from your existing broker from top 14 brokers. Don't have Demat account? Open free Demat account on Upstox
Upstox is one of India's largest and fastest-growing investment platforms with over 90 lakh users. Recently they've introduced a new app, which is swifter, smarter, smoother and easy-to-use, for both pro traders and beginners. It allows you to invest in Stocks, Futures, Options, Mutual Funds, IPOs and more. Opening an account is FREE, fast and paperless!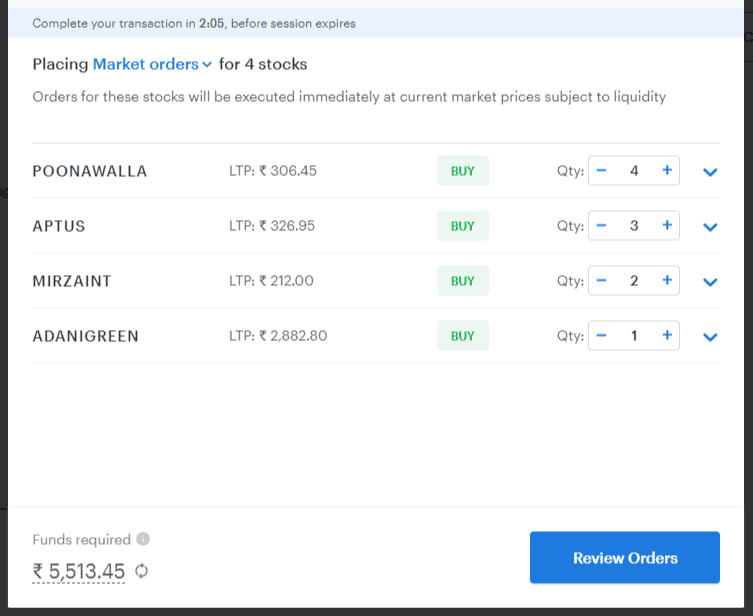 Review your final stocks.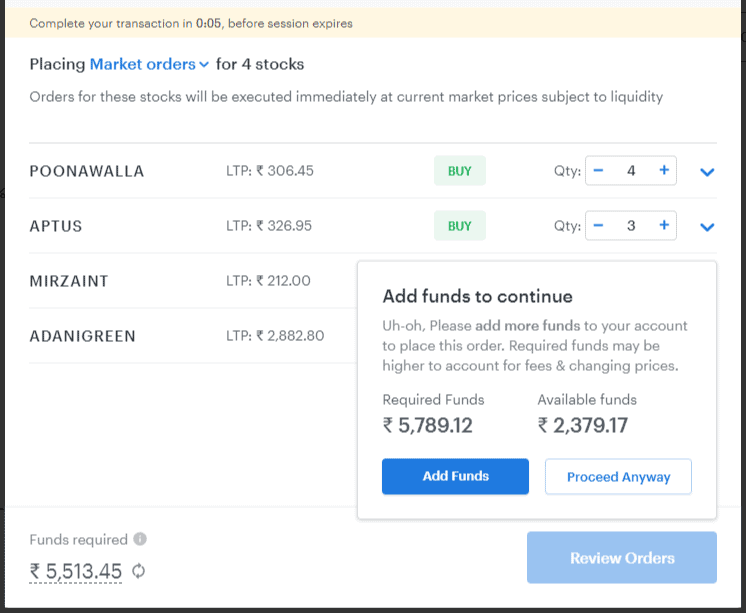 Add money to your linked broking account. Place the order. You are DONE!!!
Trinkerr app download
At the time of writing the article Trinkerr has 367,100 users with 18.1 crore invested.
Conclusion
India's first social trading platform, Trinkerr, is a new and exciting way to trade stocks and other securities. With Trinkerr, you can connect with other traders and investors, follow their trades, and learn from their experience. You can also share your own trades and insights with the community, and receive feedback and advice from other members. Trinkerr is a great way to get started in the world of trading, and to meet and learn from other traders.
Trinkerr has been extremely popular among Indian traders, and has received positive reviews from both users and industry experts. The platform has been praised for its user-friendly interface, its wide range of features, and its competitive fees.
If you're looking for a social trading platform that offers a good mix of features and value, Trinkerr is definitely worth checking out.